No matter how pressed you are for time, you shouldn't have to cut corners when it comes to your health. With FastMed Urgent Care, Scottsdale, AZ, has two locations, making it easier than ever to receive the quality care you deserve. Our staff of compassionate medical professionals is available whenever you are, no appointment necessary.
Fact or Fiction with FastMed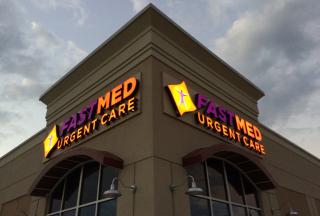 Myth: I don't have enough time for a FastMed visit to address my medical needs
Get the facts:
FastMed makes it a priority to see each of our patients within an hour of their arrival time
We offer an online check-in service that may reduce your overall waiting time
Along with your online check-in, you can complete a registration form prior to your arrival, which may help reduce your wait time
Myth: I have Medicare, so I don't think I'm covered at FastMed
Get the facts:
FastMed accepts most major insurance providers, including Tricare and Medicaid
Visit the Insurance Page on our website to view the complete list of accepted carriers
Myth: I don't have any insurance coverage, so my visit will be astronomically expensive
Get the facts:
Qualifying patients are eligible to enroll in the FastMed Discount Program, which may aid in the costs associated with health care
Online and automatic payment options are available in addition to the acceptance of major credit cards and personal checks
Myth: The ER is the only place I can get stitches for my laceration
Get the facts. FastMed provides the following services:
Treatment for injuries and mild trauma related conditions
Digital X-rays
On-site labs
Acute and chronic illness management
Mild-moderate illness treatment
Adult medicine
Pediatric medicine
Physical exams
Myth: I need urgent care in Scottsdale, AZ, but it's a weekend so FastMed isn't open
Get the facts:
Scottsdale, AZ, FastMed has two modern locations; East Shea Blvd and McDowell Rd
On Monday-Saturday, both locations are open from 8:00 AM until 8:00 PM
On Sundays, both locations are open from 8:00 AM until 4:00 PM
Holiday hours may vary, verify by checking by phone or online
FastMed's mission is to provide convenient, high-quality care that's affordable for everyone. Our team of medical professionals is dedicated to providing an extensive variety of services catering to all your basic health needs. So the next time you're seeking urgent care Scottsdale, AZ, has got you covered.