Urgent Care Medical Clinics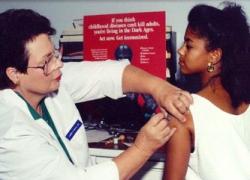 FastMed Urgent Care medical clinics in NC and AZ conveniently deliver immediate care in your own neighborhood. You should not confuse urgent care medical clinics with emergency rooms.  If you have a serious or life-threatening condition or injury, call 9-1-1 and get yourself to a hospital right away.  The types of services you should expect at a medical urgent care like FastMed are designed for family medicine – we treat minor injuries and common conditions like flu or strep or bronchitis.
We address a wide spectrum of family medicine and urgent care needs. Whether you need immediate walk-in attention for an injury or illness, or you want a schedule a check-in for a school physical or vaccines, we are here to help you. 
About FastMed Urgent Care Medical Clinics
FastMed Urgent Care medical clinics are your open door to comprehensive family practice and general medicine in North Carolina and Arizona. We understand that when illness strikes, it's not always during between 9:00 and 5:00 on Monday through Friday. Thankfully FastMed Urgent Care is open 365 days a year – walk-ins welcome. When you need an urgent care medical clinic – whether for a sudden illness, injury, a flu shot or vaccinations – FastMed has caring, highly qualified medical professionals right in your neighborhood to help.   
FastMed Urgent Care medical clinics all have on-site labs, so we do testing in house. We also have digital X-ray equipment, an electrocardiogram or EKG equipment and digitize all your health records.  That keeps all your information current and should you need to be referred to a specialist, we can make sure they have all the information needed to treat your condition.
Your family deserves great healthcare.  We provide great medical urgent care at FastMed – come on by.
More Articles:  Urgent Care | Walk in Clinics | Strep Throat |  Insurance Plans | Drug Screening Locations NC |  Allergies