Urgent Care Offices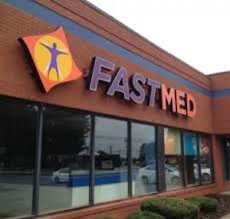 Urgent care offices and walk in clinics are neighborhood based healthcare systems. The idea is that the more accessible the medical team, the easier it is prioritize your healthcare. FastMed Urgent care offices can be found all across North Carolina and Arizona – just type in your zip code to find the walk in clinic nearest you.
No one plans on getting sick, so it's good to know that a qualified medical team is on hand at all our FastMed Urgent Care offices. From Phoenix AZ to Raleigh NC, FastMed's open 365 days a year and we come in early and stay open late so it's easier for you to get to our urgent care offices.  At FastMed, our walk in clinic medical teams include doctors and nurse practitioners with exemplary credentials and genuine concern for our patients' well being. Compassionate responsive care is always our goal – no one wants to be hassled while feeling sick. 
Services at FastMed Urgent Care Offices
Flu shots
Strains/Sprains
Stitches & Suturing
Pap and Breast Exam
Rashes
Skin infections
Strep Throat

STD testing
Upper Respiratory illness
Ear ache/Ear infections
Eye infections
Yeast infections
Flu symptoms
Allergies

Sports Physicals
DOT physicals
Drug Testing
X-rays
Blood Tests
Immigration tests/shots
Please remember FastMed Urgent Care offices are not the same as the Emergency room. This interactive tool show some suggestions when to go to urgent care offices versus the ER. If you have even the slightest concern that your condition is life-threatening, dial 9-1-1 and get to the hospital immediately. 
FastMed works hard to be the solution to easy affordable healthcare.  Our urgent care offices are in major cities and smaller towns across both states. When you need a doctor – drop in to any of our FastMed urgent care offices and let us help you feel better.
More Articles:  Urgent Care Near Me | Walk in Health Clinics | Flu Shot Locations | Strep Throat | Sinus Pressure | Ear Infection Symptoms