Looking for an urgent care in Phoenix, Arizona? FastMed has a clinic nearby staffed with friendly medical professionals who are ready to provide prompt, compassionate service. Just put your zip-code into this office finder and get the hours of operation, addresses and phone numbers of a FastMed in your city.
There's definitely no shortage of things to do in Phoenix, Arizona. For starters, it's easy to get out there and experience the great outdoors. Take your bike out on the trails. Gaze at the natural wonders of the Desert Botanical Garden. Get out your golf clubs. You can even take a guided tour on a hot air balloon. It's no mystery why life in this capital city is good. And it's made even better by the prevalence of quality, affordable urgent care.
Phoenix residents can count on FastMed Urgent Care to provide a diagnosis and treatment for a variety of non-life-threatening medical conditions, symptoms, concerns, and injuries. Each of our Phoenix clinics is staffed with experienced health care professionals who all have the same goal: Ensure you receive prompt, personal medical attention for whatever issues you may have.
Medical Services at Phoenix FastMed Urgent Care Clinics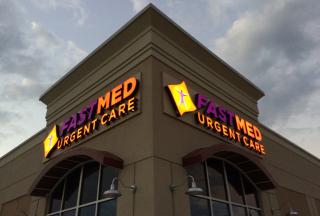 You may be wondering what types of services are provided through urgent care. Phoenix residents can receive a wide range of medical services at FastMed. Our neighborhood clinics can provide treatment for most types non-emergency injuries or illnesses. If you're not sure whether or not your medical condition constitutes an emergency, check this handy chart to be sure.
When you go to your local ER, you may end up waiting for hours, and you're probably going to receive a steep bill. For non-life-threatening medical conditions, you'll wait a fraction of the time at FastMed and pay much less for the exact same services.
Here are some of the symptoms we diagnose and treat at FastMed:
Cough, cold, fever, and other flu symptoms
Allergies and asthma
Broken bones, fractures, and sprains
Lacerations
Minor burns
Rash and other skin irritations
Nose bleeds
Treatment for illnesses and injuries is just one type of medical service provided through urgent care. Phoenix residents can also visit FastMed for services like immunizations, flu shots, lab work, X-rays, physicals, sexual health care, drug testing, gynecological exams, sports medicine, general exams, help with weight loss, help with a nicotine addiction, general health information, and more.
To find the Phoenix-base clinic that's closest to you, visit our Locations page and search for your zip code.