Urgent Medical Care Center Near Me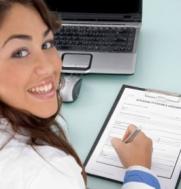 The most important thing about finding an urgent medical care center is location.  FastMed has urgent medical care clinics in AZ and NC, which provide access to immediate care in your own neighborhood. Many primary care physicians aren't taking new patients, or the wait for an appointment is a months-long process. An urgent care medical center like FastMed can fill that void for minor injuries and common conditions like flu, strep, or bronchitis.  Do not, however, confuse an urgent medical care center with an emergency room. If your condition or injury is life-threatening, please call 9-1-1 and get to the hospital right away.
What to Expect at a FastMed Urgent Medical Care Center
Expect to be treated courteously and professionally. We want your experience at our urgent care walk-in clinic to be positive and welcoming. 
Expect to receive quality healthcare from medical professionals who are knowledgeable on current trends in family medicine. FastMed urgent medical care centers have digital X-ray machines and EKG equipment.  If it's decided that you need advanced testing or a specialist, we will set up your referral and schedule your appointment. .
Expect your time to be respected. Our goal is to see every patient within an hour of their arrival. You don't need an appointment, but you can let us know when you're thinking of coming in. FastMed urgent medical care centers let your fill out your registration form prior to your visit.
Expect a suite of advanced technology.  All medical records at FastMed are digital, so they're accurate and up-to-date — and we eliminate redundant paperwork. If you are referred to another doctor, we can easily supply them with your information and digital x-rays.
Delivering personal, professional, and affordable urgent care when you need it is one of FastMed's founding goals. So we welcome you to any FastMed Urgent Care clinic in North Carolina or Arizona for your healthcare needs.
More Articles:  Urgent Medical Care | Bronchitis and Cough |  Walk in Health Clinic | Strep Throat | Urgent Care Near Me | Flu Shots & Vaccinations