Finding Urgent Medical Care
Delivering convenient and affordable urgent medical care is one of FastMed's founding goals. Our community-based medical clinics in NC and AZ are open 365 days a year, operating on extended hours to make healthcare easier for your family to access.  Urgent medical care should not be confused emergency care. If you have any concerns about life-threatening injuries or illness, call 9-1-1 or go to the emergency room.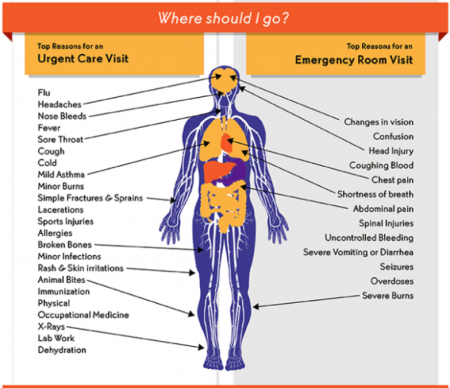 FastMed Urgent Medical Care
At FastMed Urgent Care, we treat common conditions such as strep throat, bronchitis, seasonal allergies and ear infections.  In case of injury, we take and read digital X-rays on site and also process test results at our in-house laboratories. 
Adult and Pediatric Urgent Medical Care:
Mild to moderate illness
Injuries and orthopedics
Physicals for children and adults
Vaccinations and flu shots for children and adults*
Acute and chronic illness management, including diabetes, high cholesterol, hypertension, and endocrine issues
Gynecological exams and sexual health care
Medical professionals at FastMed are your primary care doctors.  If its determined you need to see a specialist or require additional testing, we save you time and expense. FastMed will set up the appointment and forward your electronic medical records and digital x-rays.  We want you to be able to prioritize your health, not coordinating appointments.