Viral infections can cause a wide variety of symptoms, ranging from mild to completely debilitating. The most common viral infections affect the nose, throat, and respiratory system. Since antibiotics are not an effective viral infection treatment, alternative treatments, such as lifestyle adjustments, are commonly utilized when seeking relief. If you're suffering from a viral infection, visit your local FastMed to discuss potential treatment options with our experienced staff of medical professionals.
Viral Infection 101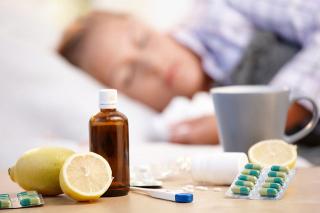 How is a viral infection contracted?
A viral infection can be contracted in a variety of ways:
Sexual contact
Inhalation
Exchange of saliva/swallowed
Insect bite
What are common viral infections?
Common viral infections include:
The flu
The common cold
Bronchitis
Mononucleosis
What are the potential viral infection treatment methods that do not include medication?
The following may aid in the treatment or management of symptoms associated with a viral infection:
Plenty of rest
Healthy diet
Proper hygiene
Herbal remedies
Can certain viral infections be prevented?
Yes. Certain viral infections, such as the flu, can be prevented with a vaccination. FastMed Urgent Care offers the flu shot in both the traditional injectable and nasal-spray method. If you're interested in receiving a flu shot, contact your local FastMed Urgent Care to verify the available vaccination methods.
Our state-of-the-art facilities are available 7 days a week, maintaining extended business hours and remaining open on holidays. Find the closest facility to your location by utilizing our FastMed office finder tool.