FastMed is available for all of your basic health needs, providing care for viral infections, sprained ankles, and more. Our dedicated staff of medical professionals provide quality, personalized care 365 days a year. We are open on holidays and maintain regular business hours that typically exceed most hours of operations for general practitioners. Our state-of-the-art facilities are conveniently located within the hearts of many communities throughout Arizona and North Carolina.
Check our list of locations to verify the business hours of your local FastMed and stop by to address your medical needs— no appointment necessary!
From Allergies to Viral Infections, We Can Help!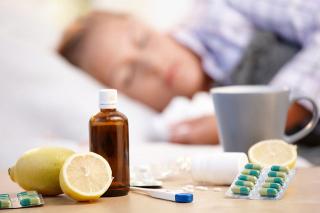 Aside from viral infections, what other common conditions can I have addressed at FastMed?
FastMed provides care for a variety of common conditions across a wide spectrum of medical needs:
Sinusitis
Urinary-tract infections (UTI)
Flu
Allergies/Allergic reactions
Ear infections/Earaches
Lacerations
What medical services are available at FastMed?
The following services are available at FastMed Urgent Care:
Flu shots/vaccinations
On-site labs
Physical exams
Injuries/orthopedics
Acute and chronic illness management
Digital X-rays
Sports medicine
Adult and pediatric medicine
Does FastMed accept my insurance carrier?
We strive to make quality of healthcare affordable, and we accept these methods of payment:
Most major insurance carriers, click here to view the full list
Most major credit cards
Personal checks
FastMed Discount Program, which available for qualifying patients without insurance
Check out our Health Resource Center to discover more questions and answers regarding your health.