FastMed Walk In Clinic Locations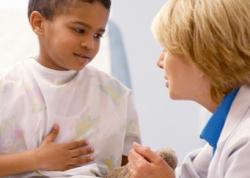 Are you looking for local walk-in clinic locations where you can feel secure about bringing your children?  Well, welcome to FastMed Urgent Care; we're your neighborhood walk-in medical clinic that's open 365 days per year. There's no appointment necessary at any of FastMed's walk-in clinic locations. If your child is sick, please come as soon as you can. There's no waiting for a doctor's appointment to open up. We accept most major insurance plans and have a discount program for people who have no insurance.
Bring Your Child to FastMed's Walk-In Clinic Locations
FLU: Children commonly need medical care for the flu, especially when they are younger than 5. Keep in mind that the flu season begins in October.
The most common severe complications from the flu happen to kids younger than two.
On average, roughly 20,000 kids younger than five are hospitalized from flu complications every year.
Children with chronic conditions like asthma and diabetes are at higher risk.
SOLUTION: Children six-months and older can have a flu shot at FastMed Urgent Care's walk-in clinic locations.
EAR INFECTION: Ear infections are the most commonly diagnosed childhood illness in the United States. They can be painful and are often associated with upper respiratory tract infections.
3 out of 4 children will have at least one ear infection before age 3
Boys are more apt than girls to get ear infections
SOLUTION: When you notice signs of an ear infection (children too young to speak will tug their ear), come to a FastMed's walk-in clinic location. Let's treat the problem and shorten your child's discomfort.
IMMUNIZATIONS: These vaccines are important to optimize your child's protection against various diseases.
If your child contracts chicken pox, he or she will have hundreds of sores on his or her body.
Immunizations have eliminated 100% of cases of smallpox, polio, and d

iphtheria.
SOLUTION: FastMed walk-in clinic locations are your neighborhood healthcare provider. We will keep your children current with their shots and address any questions or concerns you may have about immunizations.  If you're not sure which immunizations your child needs, here's a simple fact sheet from the CDC.
 More Articles: Urgent Care  | Sore Throat | Treatment For Flu | Ear Infection Symptoms | Clinics | Flu Shot Locations