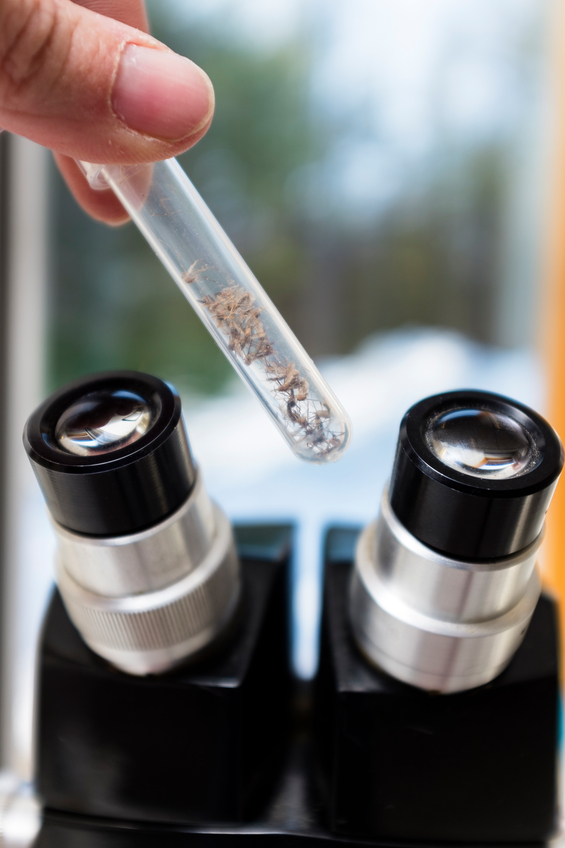 Are you aware that many states across the country are reporting higher than normal cases of West Nile virus this year?
The Centers for Disease Control and Prevention (CDC) is reporting the highest number of cases reported through the end of July since 2004. The high count is attributed in large part to the much higher than average number of infested mosquitoes, brought on by the mild winter, early spring and very hot summer we've experienced this year.
North Carolina is reporting higher rates of infected mosquitoes compared with past years.
Should I be concerned?
According to the CDC:
West Nile can affect anyone, but the very young, the elderly and those already ill are at a higher risk for infection.
People who work or spend a lot of time outdoors should be aware of mosquito bites and take preventive measures to avoid being bitten.
Four out of five people who get West Nile won't get sick, but 1 in 150 people with the virus will develop a severe case.

What are the symptoms?
Most cases that occur are mild. However, you should contact your physician or consider going to the emergency room if you have:
A fever higher than 103° F
Confusion
Chest pressure
Difficulty breathing
Severe vomiting
Diarrhea

What can I do?
Wear an insect repellent, preferably one with DEET, when outdoors
Avoid being outdoors between dusk and dawn, when mosquitoes are more prone to biting
Install or repair screens to keep mosquitoes outside
Drain standing water to eliminate breeding habitats
Keep pools, saunas and hot tubs chlorinated
Wear light-colored clothes when outdoors, and dress in long sleeves and long pants if possible

Where can I get more information?
The CDC has a fact sheet about West Nile on its website
There is also an incidence map that pinpoints where the cases are throughout the U.S.