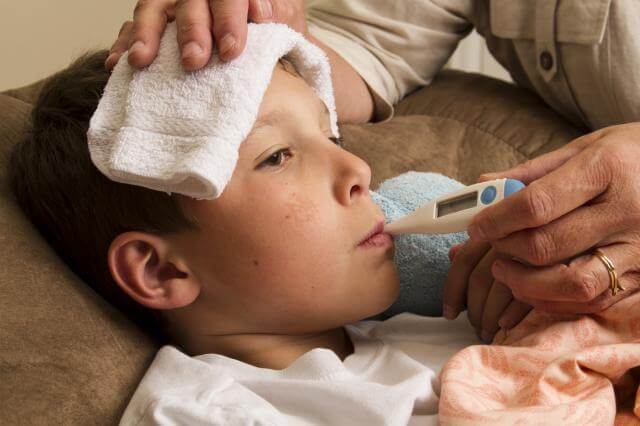 Confirmed cases of influenza have been seen in North Carolina as early as the beginning of September. The flu season typically lasts through March, but a few cases may pop up in June or July. Here is a quick rundown of what you need to know to keep you and your family flu-free.
What Are the Symptoms of the Flu?
Symptoms of flu usually last 5-7 days and can include:
Fatigue
Fever
Cough
Runny Nose
Sore Throat
Ear Ache
Who is Most Susceptible to Flu?
According to the CDC, not only are people who smoke more likely to get the flu, smokers' mortality rate from influenza is higher than nonsmokers. Infants, patients over 65, diabetics and people who have an autoimmune disease are more likely to get the flu. If you or someone you live with is at high risk for contracting the flu, you should take some common sense steps to prevent infection.
How Can I Prevent the Flu?
You can protect yourself from the flu by getting your flu shot and by practicing proper hygiene like keeping your office workstation clean and washing your hands regularly. Everyone over the age of 6 months should get the flu shot when vaccines are distributed in late summer or early fall. At the very latest, you should be vaccinated by October, since flu vaccine takes roughly two weeks to begin providing full protection.
Is There a Reason I Shouldn't get a Flu Shot?
There are some cases when you should not get the typical seasonal flu shot. If you have a fever over 100 degrees or are allergic to eggs, you shouldn't get the standard vaccine. FastMed can help you seek out the best alternative flu shot method. Regardless of the type of vaccine you receive, the protection provided by the vaccine is the only sure method for preventing the flu
Will Flu Vaccine give me the Flu?
You could feel a bit feverish or fatigued after receiving an intramuscular flu shot, but you will not actually get the flu. The vaccine is made from a dead virus, and a dead virus cannot make you sick.
If you think you may have the flu, seek help from a medical professional as soon as symptoms arise so that you can get treatment fast. FastMed can assess you for signs and symptoms of the flu and deliver a rapid diagnosis. If you do have the flu, antiviral medications can be prescribed within the first 48 hours of diagnosis. The full course of antibiotics will be taken over 7 days and can decrease viral shedding (how contagious you may be to others) and reduce the chance of further complications.