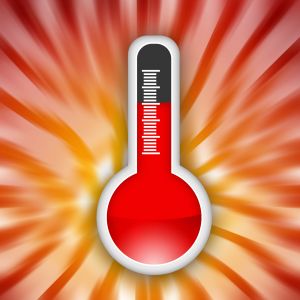 The flu: It comes around every year and most of us have been affected by it. Yet, there is still so much we don't know. While most of us have had influenza (the flu), many of us still have questions about what it is and how to treat it. So, what is influenza? FastMed has the answer.
Influenza: What is it? What are the Symptoms? Who is at Risk?
What is influenza?
The Centers for Disease Control and Prevention (CDC) defines influenza as a contagious respiratory illness caused by influenza viruses.
What are the symptoms of influenza?
Flu symptoms usually start 1 to 4 days after the virus makes contact and can include:
Cough

Sore throat

Headache

Body aches

Fatigue

Chills

Nausea often accompanied by vomiting and diarrhea
What is the difference between influenza and a cold?
Although influenza and the common cold can have similar symptoms and are both respiratory illnesses, they are caused by different viruses. To know if you have influenza, you shouldn't rely solely on the symptoms. If you think you may have the flu, it is important to see a doctor to be sure.
Can influenza be serious?
Yes. Influenza can lead to other health problems such as bacterial infections and pneumonia and could result in death if not treated.
When am I most at Risk for Influenza?
Generally, flu activity begins to increase in October and spikes between January and March. This chart shows the peak month of flu activity.
Who is at risk for influenza?
Everyone. Influenza can affect anyone at any age. However, there are people who are at a higher risk for flu complications:
People over the age of 65

Young children, especially those younger than 2 years of age

Pregnant women

Those with other health conditions such as blood disorders, kidney and liver disorders, heart disease and more.

See a more comprehensive list here.
How does influenza spread?
Influenza is highly contagious and people can spread it by coughing, sneezing, and even talking to those around them, if the bacteria gets into their noses or mouths.
How can I prevent influenza?
Wash your hands often

Do not share drinks, food, or eating utensils with someone who is sick

Disinfect frequently touched surfaces

The CDC recommends an annual flu vaccine for anyone over 6 months of age
---
FastMed offers flu shots, vaccines, and other services 7 days a week. We require no appointment and offer other conveniences such as online check-in and bill pay. For anyone looking to save time and money, FastMed is a safe (and fast) choice!