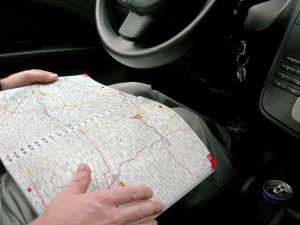 A CDL physical is required in order to become or remain a commercial driver for any company within the United States. There are various components associated to the exam and the driver's overall health is evaluated in order to determine whether or not they are fit to be on the road. The driver's mental and physical health are evaluated during the exam and there are also mandatory drug and alcohol tests that must be completed in order to successfully pass each exam requirement. Certain medical conditions may automatically make a driver unfit for the road while other conditions may be further tested to determine eligibility to drive.
If You're Asking Yourself "Where Can I Get a CDL Physical?" FastMed is Nearby
Previous health conditions and health history are taken into account during the exam and the physical must be completed by a certified medical professional. FastMed not only has certified medical professionals to conduct the exam but they are the best answer to your question of "Where can I get a CDL physical?" due to the convenience, affordability and dependability of our facility and our staff.
FastMed is open late and on the weekends, making it easier than ever to fit time into your busy schedule for a visit. The average wait time is under an hour and online check-in is also available with ZipPass if you want to check in online. Each member of our staff conducting the CDL physical is up-to-date on all required certifications, ensuring that you receive the highest quality examination possible.