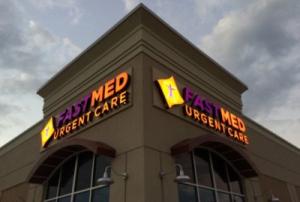 Did you know you don't have to make an appointment to get a physical in Hickory, NC? Sometimes your busy schedule doesn't work with doctor's office hours, and it can be hard to find time to fit in your physical. FastMed makes the question of where to get a physical simple. Our Hickory, NC location opens early, closes late, and is open 365 days a year. That makes finding time for you or your family's physical exam quick and easy.
What To Expect When Getting A Physical, and Where to Get One in Hickory
There are many reasons you or a family member might be wondering where to get a physical exam. For some, having an annual physical is a way to check in on their health and make sure no problems have arisen within the past year. Others may be required to have a physical exam by work or school.
When you visit FastMed for a physical exam, here are some things to expect:
You will likely be asked about your history. This is when you should talk about any issues or concerns you have.
Next, they will likely check your vital signs. This will include your blood pressure, heart rate, respiration rate, and temperature.
A medical professional can also gather a lot of information just by looking at your general appearance.
They will also likely perform a heart exam, lung exam, head and neck exam, abdominal exam, neurological exam, dermatological exam, and an extremities exam.
Physical exam appointments can vary depending on the reason for your exam, and other variables such as age or gender.
Stop searching for where to get a physical, and visit our Hickory, NC location at Conover Boulevard West and Startown Road to be seen today.