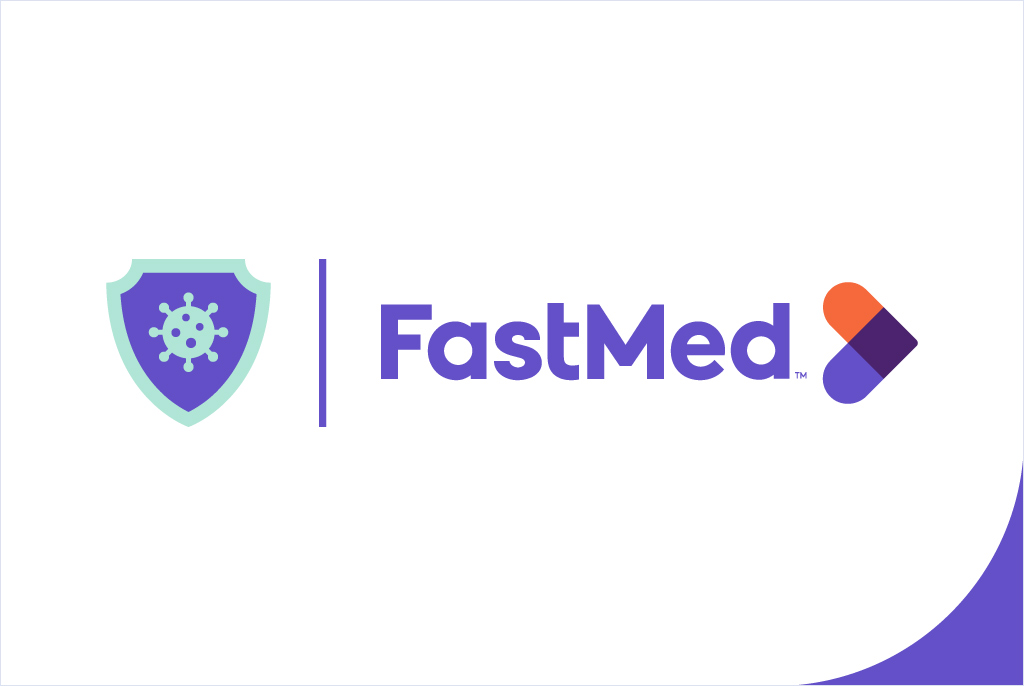 With commitment to patient safety, FastMed is requiring adherence by September 30, 2021
PHOENIX, Ariz. (August 19, 2021) – FastMed, one of the nation's largest urgent care providers, announced today that COVID-19 vaccination will be required as a condition of employment. All team members will be required to submit an attestation and proof of having completed one of the COVID-19 vaccine regimens that have been approved by the FDA under its Emergency Use Authorization by September 30, 2021.
"FastMed's mission is 'to provide patients the best end-to-end healthcare experience in terms of quality, convenience, affordability and compassion.' Given the proven efficacy of the COVID-19 vaccines, which have also proven effective against the Delta variant, FastMed's decision to implement a vaccine mandate is completely aligned with our commitment to provide high-quality care and to prioritize the safety of our patients, team members, and the communities we serve," said Web Golinkin, CEO of FastMed.
Lane Tassin, MD, Chief Medical Officer of FastMed, adds, "the medical science behind this decision is sound. Vaccination against the virus that causes COVID-19 is an important tool to reduce the population's infection rate and prevent tragic complications and deaths which have affected our families, friends and coworkers."
The vaccine mandate is also consistent with FastMed's long-standing focus on patient safety, as one of the few urgent care providers to be awarded The Joint Commission's Gold Seal of Approval® for quality, safety and infection control in ambulatory healthcare (which it has held since 2017). Joint Commission accreditation is generally considered to represent the gold standard of quality in the healthcare industry.
FastMed operates nearly 200 urgent care clinics under the brand names FastMed, CareSpot and MedPost in Arizona, California, Florida, North Carolina and Texas. Across these five states, FastMed has served nearly 3 million patients since the beginning of the pandemic in February, 2020 with a variety of COVID-19 testing options, COVID-19 vaccines at select clinics, and other urgent care, family medicine and occupational health services, including flu vaccines, testing and treatment.
In Arizona, FastMed operates 33 urgent care clinics in a joint venture with HonorHealth, a large non-profit, healthcare system serving 1.6 million people in the greater Phoenix area. On July 23rd, HonorHealth announced a similar mandate for all their team members.
Another FastMed joint venture partner, Baptist Health in Jacksonville, Florida, also announced a COVID vaccine requirement on August 3rd.  FastMed currently operates 44 urgent care clinics under the CareSpot brand in Florida, 15 of which are part of the Baptist Health joint venture, with two new clinics opening in the Fall.
In addition, on Aug. 5th, the State Health Officer of California published an order that "all workers who provide services or work in [healthcare facilities must] have their first dose of a one-dose regimen or their second dose of a two-dose regimen by September 30, 2021." FastMed operates 17 urgent care clinics in California under the MedPost brand and will comply with the order.
Finally, in an unprecedented show of unanimity, more than 50 of the nation's leading medical societies recently published a joint statement recommending vaccine mandates for all health care workers. Sponsors of the joint statement include the American Medical Association, American Academy of Physician Assistants, and the American Nursing Association.  Other nationally recognized medical organizations, including the American Association of Nurse Practitioners, have subsequently endorsed vaccine mandates for all healthcare workers.
FastMed is considering reasonable accommodations in accordance with all federal and state laws.
About FastMed
FastMed is one of the nation's largest urgent care providers, with nearly 200 clinics in Arizona, California, Florida, North Carolina and Texas. FastMed provides a broad range of acute/episodic, preventive, and occupational healthcare – in its clinics and via telemedicine – as well as family medicine at selected clinics. FastMed is one of the few urgent care providers in the nation that has earned The Joint Commission's coveted Gold Seal of Approval® for quality, safety and infection control in ambulatory healthcare. For more information, visit www.fastmed.com.