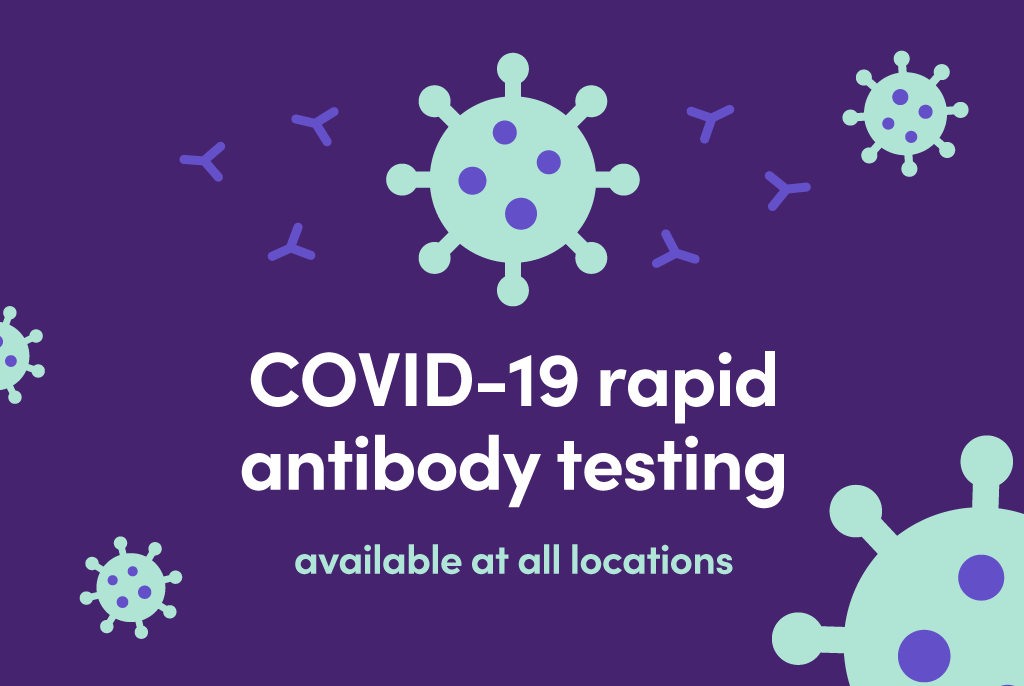 The rapid COVID-19 antibody test is administered quickly in FastMed clinics, provides results in less than 60 minutes, and does not require a medical provider evaluation
PHOENIX (May 18, 2021) – FastMed, one of the nation's largest urgent care providers, now offers rapid antibody testing at all its 105 clinics across Arizona, North Carolina and Texas. The finger-prick blood test will detect whether a patient has developed antibodies to the virus causing COVID-19 from vaccination or previous COVID-19 infection. Patients will receive results within an hour, whereas other antibody results could take up to several days.
"The COVID-19 antibody test offered at FastMed detects both nucleocapsid as well as spike protein antibodies and can determine antibody response both to infection and vaccination," said Lane Tassin, M.D., co-chief medical officer at FastMed. "Many patients may be reassured or take comfort in the knowledge that they likely have some degree of protection against a potentially severe illness."
FastMed anticipates that a large percentage of antibody tests will be requested by patients who want to know if they previously had COVID-19 and/or are curious if they developed antibodies to SARS-CoV-2 as an effective response to their vaccine. It is important to note that health officials do not know what extent or how long a person with SARS-CoV-2 antibodies is protected from reinfection.
In addition to now offering the rapid antibody test, FastMed continues to offer a variety of COVID-19 diagnostic tests to meet patients' different needs. These diagnostic tests can determine whether you currently have COVID-19, and can be a useful tool when traveling or before seeing family and friends. Besides an RT-PCR test where the results are available in a few days, FastMed offers two rapid testing options that produce results while patients are still in its clinics.
All of FastMed's COVID-19 diagnostic tests are covered by insurance, but self-pay options are also available. To learn more about FastMed's COVID-19 testing options, visit https://www.fastmed.com/services/coronavirus-testing/. To find a clinic near you, please visit www.fastmed.com/.
About FastMed
FastMed is one of the nation's largest urgent care providers, with 100+ locations in Arizona, Florida, and North Carolina. FastMed provides a broad range of acute/episodic, preventive, and occupational healthcare – in its clinics and via telemedicine – as well as family medicine at select locations. FastMed is one of the few urgent care providers in the nation that has earned The Joint Commission's coveted Gold Seal of Approval® for quality, safety and infection control in ambulatory healthcare. For more information, visit www.fastmed.com.