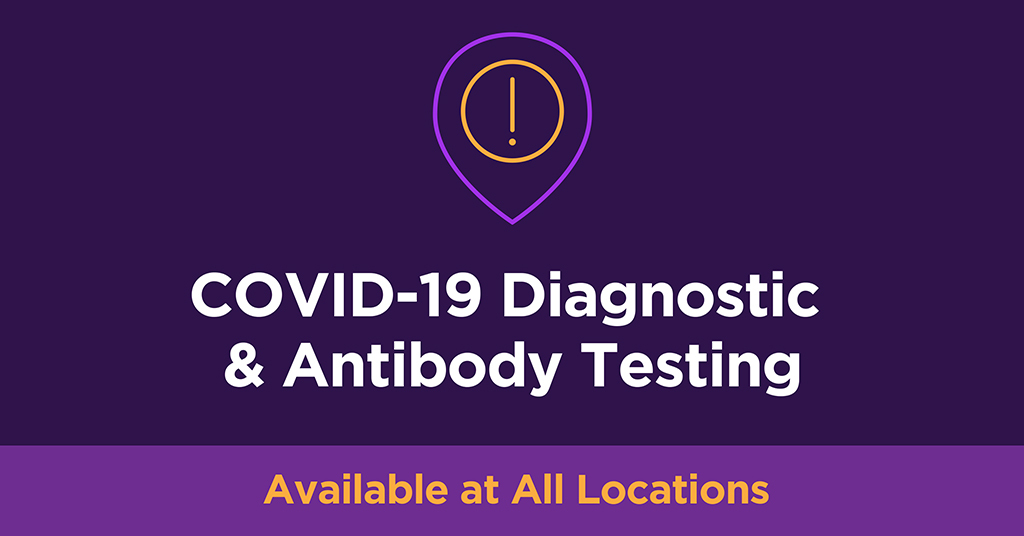 100+ FastMed clinics across North Carolina, Texas and Arizona give communities greater access to reliable COVID-19 testing.
PHOENIX (June 9, 2020) – FastMed Urgent Care, one of the nation's largest independent urgent care providers, has expanded reliable COVID-19 diagnostic and antibody testing to all of its 100+ clinics across North Carolina, Arizona, and Texas. Both tests are approved under the FDA's Emergency Use Authorization.
"There are still a lot of unknowns related to COVID-19 and FastMed strives to provide appropriate resources to keep our patients informed, said Dr. Lane Tassin, M.D., FastMed's co-chief medical officer. "Providers at our clinics are well equipped to guide patients on whether the COVID-19 antibody or diagnostic test is appropriate for them."
Additionally, FastMed created a free online self-assessment tool on the home page of FastMed.com to help direct patients to the most appropriate site of care, whether that be an in-person clinic visit, virtual visit via telemedicine, or a hospital referral, based on the patient's answers to questions about their symptoms and medical history.
For patients with COVID-19 symptoms or possible exposure to Coronavirus, a diagnostic test is a good way to find out if you are currently infected and whether further isolation is necessary. A provider evaluation is recommended for patients displaying COVID-19 symptoms.
For the Coronavirus antibody test, patients who have never been symptomatic or have been symptomatic but have recovered from acute illness for two weeks will be evaluated by a FastMed provider to administer the antibody test. This test is not used to diagnose a current COVID-19 infection and a negative result does not rule out an infection. It is important to note that the antibody test does not imply or confirm that you have developed immunity to the COVID-19 virus. The test will only indicate a likelihood that you've had exposure to or were infected by the virus in the past.
Patients who are unsure whether their symptoms are related to Coronavirus, or need help to determine which COVID-19 test is right for them, can receive an evaluation from a FastMed provider via telemedicine or through an in-clinic visit.
FastMed also places the highest priority on patient safety. As the only independent urgent care operator in North Carolina, Arizona and Texas that has been awarded The Joint Commission's Gold Seal of Approval ® for quality, safety and infection control, our patients and communities can rest assured we always put safety first.
To schedule a visit, walk in to your nearest location, or to save time, check-in online at FastMed.com.
About FastMed
FastMed Urgent Care owns and operates nearly 200 centers in North Carolina, Arizona and Texas that provide a broad range of acute/episodic and preventive healthcare services 365 days a year. FastMed also provides workers' compensation and other occupational health services at all its centers, and family and sports medicine services at select locations. FastMed has successfully treated more than six million patients and is the only independent urgent care operator in North Carolina, Arizona and Texas to be awarded The Joint Commission's Gold Seal of Approval® for quality, safety and infection control in ambulatory healthcare. For more information about locations, services, hours of operation, insurance and prices, visit www.fastmed.com.