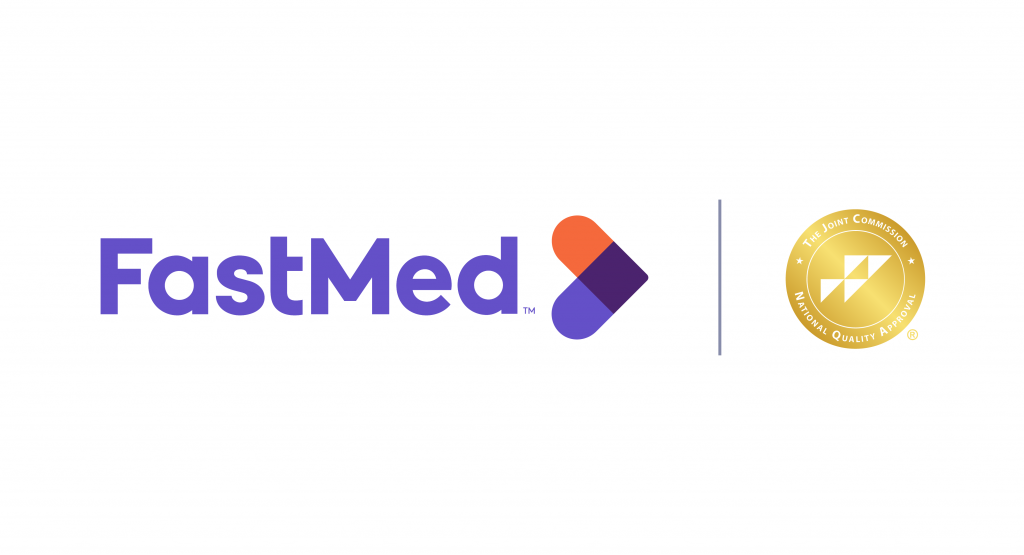 The Joint Commission reaccreditation establishes a high standard of quality of care that sets FastMed apart among independent urgent care providers in Arizona, North Carolina, and Texas
PHOENIX (October 13, 2020) – FastMed Urgent Care announces that it has earned reaccreditation of The Joint Commission's Gold Seal of Approval® for Ambulatory Care for its more than 100 clinics by demonstrating continuous compliance with its performance standards. The Gold Seal is a symbol of quality that reflects a healthcare organization's commitment to providing safe and high-quality patient care. FastMed was first awarded the Gold Seal of Approval by The Joint Commission in 2014 and is now reaccredited through 2023.
This distinction sets FastMed apart from other urgent care providers. While 80% of hospitals in the U.S. have this accreditation, FastMed is the only independent urgent care operator to receive The Joint Commission Gold Seal of Approval in Arizona, North Carolina, and Texas – the states that it serves.
"We commend FastMed Urgent Care for its continuous quality improvement efforts in patient safety and quality of care, which have enabled them to again meet The Joint Commission's high standards," said Mark Pelletier, RN, MS, chief operating officer, Accreditation and Certification Operations, and chief nursing executive for The Joint Commission.
The Joint Commission accreditation process follows meticulous reviews of health and safety standards in healthcare settings. As part of its rigorous process, The Joint Commission evaluated individual FastMed clinics for compliance with ambulatory care standards spanning several areas including emergency management, environment of care, infection prevention and control, leadership, medication management, laboratory, provision of care, and patient access, rights and responsibilities.
"FastMed is proud to have been accredited by The Joint Commission and now reaccredited for the second time, as it is a symbol of our commitment to high-quality care and our ongoing ability to deliver it," said Web Golinkin, CEO of FastMed. "Our team members' relentless drive to consistently deliver high-quality care combined with a focus on always demonstrating compassionate hospitality is why patients choose FastMed."
The Joint Commission's ambulatory care standards include more than 300 standards that incorporate over 1,000 individual elements with related goals that must be achieved by organizations in order to be approved for accreditation. These standards are developed in consultation with healthcare experts and providers, and are driven by scientific literature and expert consensus to help health care organizations measure, assess, and improve performance. An important part of the survey process is achieved when surveyors conduct unannounced onsite observations and interviews with staff who are responsible for achieving all standard-related goals.
To learn more about FastMed Urgent Care and find a clinic near you, please visit https://www.fastmed.com/.  
About FastMed
FastMed Urgent Care owns and operates nearly 200 centers in North Carolina, Arizona and Texas that provide a broad range of acute/episodic and preventive healthcare services 365 days a year. FastMed also provides workers' compensation and other occupational health services at all its centers, and family and sports medicine services at select locations. FastMed has successfully treated more than six million patients and is the only independent urgent care operator in North Carolina, Arizona and Texas to be awarded The Joint Commission's Gold Seal of Approval® for quality, safety and infection control in ambulatory healthcare. For more information about locations, services, hours of operation, insurance and prices, visit www.fastmed.com.