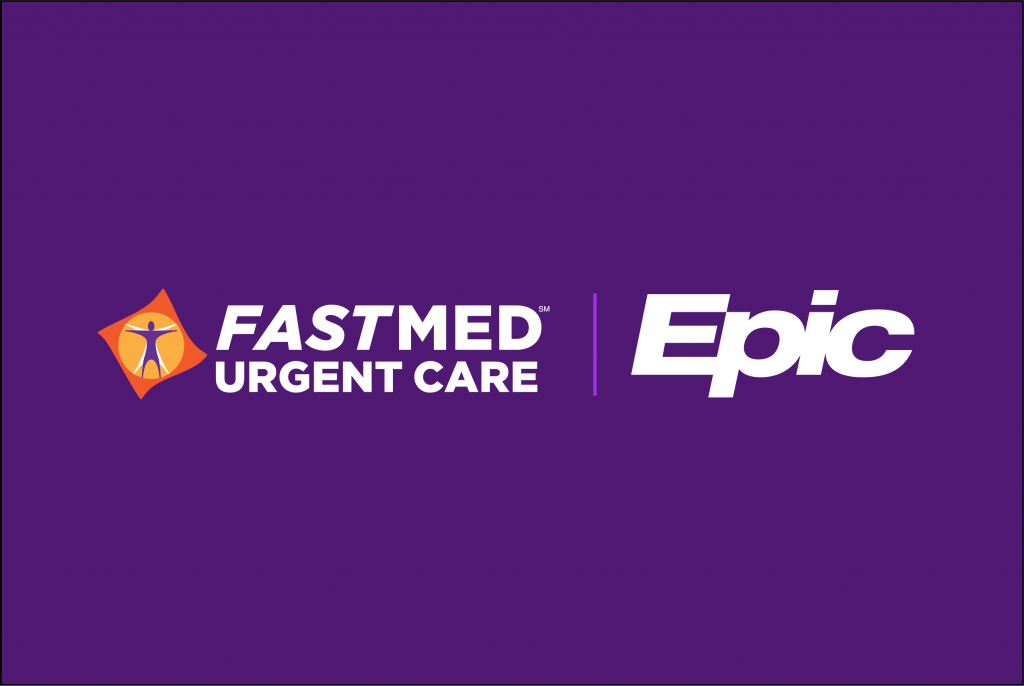 FastMed will use Epic to improve patient care, expand primary and virtual care, and fully integrate into regional healthcare ecosystems
PHOENIX (Jan. 7, 2020) – FastMed, one of the nation's largest operators of urgent care clinics and the largest that is Joint Commission accredited, will be the first independent urgent care company to launch the Epic electronic health record (EHR) system. Epic, the most widely used and comprehensive EHR, is used by a majority of U.S. News and World Report's top-ranked hospitals and medical schools. More than 250 million patients have a medical record in Epic.
"We selected Epic because it will enable us to optimize patient care and give us the functionality and flexibility we need to accelerate our expansion into primary and virtual care," said Web Golinkin, CEO of FastMed. "Because so many major health systems and other providers use Epic, it will also give us the ability to integrate more fully into regional healthcare ecosystems in order to improve population health."
Using Epic's patient portal, MyChart, FastMed patients will be able to access their health information, communicate with providers, schedule appointments, and pay bills using the app or webpage on their phone or computer. Additionally, Epic will support FastMed's ability to incorporate telehealth and other digital services into its care model, and to optimize its clinical and business performance through improved data analytics.
"We are excited to be working with FastMed, which is one of the nation's largest and most well-respected urgent care operators," said Alan Hutchison, Epic's Vice President for Population Health. "Implementing Epic will enable FastMed to give patients even easier access to high-quality, affordable healthcare and to be clinically integrated with other providers."
FastMed's ability to seamlessly and securely share patient medical records with healthcare organizations across the country that already use Epic, as well as with health systems using other EHR systems, will allow FastMed's medical staff to exchange patient information quickly with surrounding hospitals and healthcare facilities. All organizations using Epic interoperate, which means they can share information to facilitate care coordination across the locations wherever patients receive care.
About FastMed
FastMed Urgent Care owns and operates nearly 200 centers in North Carolina, Arizona and Texas that provide a broad range of acute/episodic and preventive healthcare services 365 days a year. FastMed also provides workers' compensation and other occupational health services at all its centers, and family and sports medicine services at select locations. FastMed has successfully treated more than six million patients and is the only independent urgent care operator in North Carolina, Arizona and Texas to be awarded The Joint Commission's Gold Seal of Approval® for quality, safety and infection control in ambulatory healthcare. For more information about locations, services, hours of operation, insurance and prices, visit www.fastmed.com.