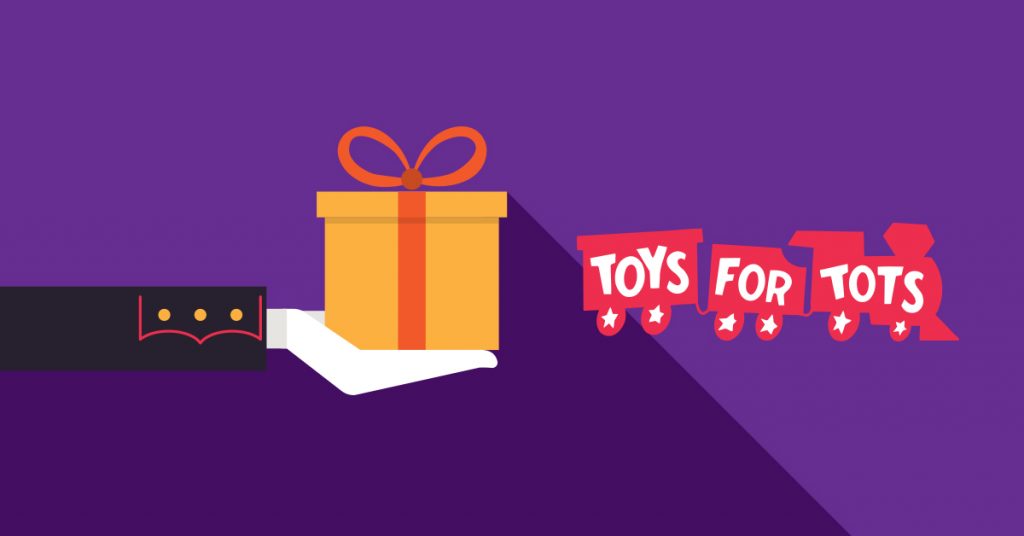 Phoenix, Ariz .– November 16, 2017 – FastMed Urgent Care, owner and operator of more than 100 walk-in urgent care clinics across Arizona, Texas and North Carolina, is inviting everyone in the communities it serves to join the company's drive to collect toys for the U.S. Marine Corps Reserve Toys for Tots Program this holiday season. New, unwrapped toys can be dropped off at local FastMed clinics, starting this Friday, November 17 and continuing through Friday, December 8.
FastMed is asking for your help in achieving its goal of 50 toys per clinic, for a total of at least 5,000 toys overall. FastMed will donate $1 to the U.S. Marine Corps Toys for Tots Program for every toy collected.
"We consider ourselves a vital part of the communities we serve, and strive to demonstrate this commitment in meaningful ways," explains Web Golinkin, Chief Executive Officer, FastMed Urgent Care. "Our team of 1,300+ employees is excited to be partnering with its communities to support Toys for Tots, which provides such a wonderful and much-needed service."
All donated toys will be delivered to Toys for Tots in each of the counties where the toys were collected, for distribution to less-fortunate children within these same local communities. Since 1947, the Toys for Tots Program has collected and distributed donated toys to more than 244 million children who would not otherwise have been able to fully share in the joy of the holiday season.
New, unwrapped toys can be dropped off during regular clinic hours at any FastMed location. Clinics are open extended hours, seven days a week, including holidays. For specific times and locations, visit www.FastMed.com. Or, for further information regarding FastMed's participation in the Toys for Tots Program, contact Danielle Hawkins, d.hawkins@fastmed.com, or call 623-826-5614.
About Toys for Tots
Toys for Tots, a 70-year national charitable program run by the U.S. Marine Corps Reserve, provides happiness and hope to disadvantaged children during each Christmas holiday season. The toys, books and other gifts collected and distributed by the Marines offer these children recognition, confidence and a positive memory for a lifetime. It is such experiences that help children become responsible citizens and caring members of their community. Last year the Marine Toys for Tots Program fulfilled the holiday hopes and dreams of 7 million less-fortunate children in 792 communities nationwide. Since 1947, over 244 million children have been assisted. The Marine Toys for Tots Foundation is a not-for-profit organization authorized by the U.S. Marine Corps and the Department of Defense to provide fundraising and other necessary support for the annual Marine Corps Reserve Toys for Tots Program. For more information, visit www.toysfortots.org .
About FastMed
FastMed Urgent Care owns and operates nearly 200 centers in North Carolina, Arizona and Texas that provide a broad range of acute/episodic and preventive healthcare services 365 days a year. FastMed also provides workers' compensation and other occupational health services at all its centers, and family and sports medicine services at select locations. FastMed has successfully treated more than six million patients and is the only independent urgent care operator in North Carolina, Arizona and Texas to be awarded The Joint Commission's Gold Seal of Approval® for quality, safety and infection control in ambulatory healthcare. For more information about locations, services, hours of operation, insurance and prices, visit www.fastmed.com.