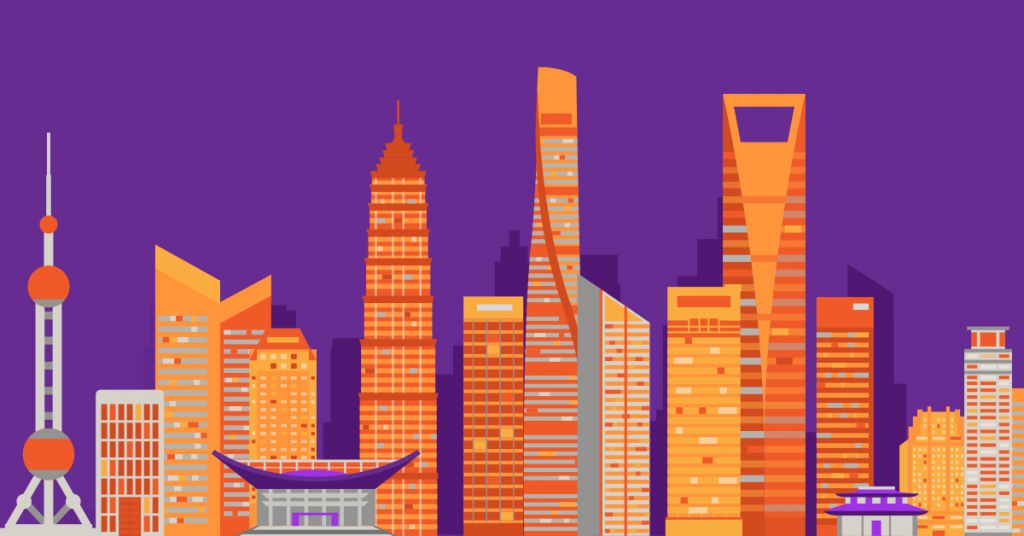 FastMed Is First Mover to Serve Untapped Potential of the Chinese Healthcare Market and Provide Quality, Trusted Urgent Care
Phoenix, Ariz. – June 14, 2017 – FastMed Urgent Care, the premier and fastest-growing urgent care brand in the U.S., today announced a strategic expansion into China, positioning FastMed as the first urgent care provider to enter the Chinese market.
"We could not be more excited to begin our new phase of growth with the opening of FastMed's first urgent care center in China. In addition to positioning our company for expansion beyond the U.S. market, this new endeavor will satisfy a critical need in China's massive healthcare transformation to provide better alternatives to a medically underserved population," said Sami Elbadramany, Executive Vice President of FastMed Urgent Care. "We have a distinct privilege as the first mover in defining the urgent care industry in China. We look forward to playing a pivotal role in providing increased access to quality, convenient, and affordable medical care as part of China's massive transformation of its domestic healthcare."
The company's newest urgent care clinic opened in Shanghai within the Pudong New District. FastMed has been consistently ranked among the Inc. 5000 list of America's fastest-growing private companies and is widely recognized for providing high-quality, convenient, and affordable care. The company plans to introduce urgent care clinics throughout Shanghai and East China with a long-term goal of opening a broad portfolio of facilities across China.
FastMed Urgent Care is partnering with two leading firms to help ensure success in the China expansion initiative: Yosemite Clinic (www.yosemiteclinic.com), a pioneering ambulatory surgical center founded and led by top-tier surgeon and entrepreneur Dr. Keying Song, and Pacific Springboard (www.pacificspringboard.com), a company recognized for bringing U.S.-based "healthy lifestyle" brands into China. With cross-border headquarters in both Austin, Texas and Shanghai, China, Pacific Springboard was founded by long-time tech entrepreneur Brian Magierski and former Starbucks International senior executive Joe Canterbury, and includes principals who have more than 30 years of experience in helping major U.S. consumer brands, including Starbucks, Disney, Subway, and Domino's Pizza, successfully establish a presence in the China market.
Dr. Song is a highly respected surgeon in the Chinese medical community who understands the country's healthcare landscape and will be instrumental in establishing FastMed's China operations. Yosemite Clinic, in partnership with Chinese financial sponsors Milestone Capital and Legend Capital, offers state-of-the-art facilities, high-quality medical care, and top-tier physicians, surgeons, and nurses.
Brent Stone, a partner at ABRY Partners, which acquired FastMed in 2015, said, "With its vast population, projected growth, and expanding healthcare market, China has the potential to become a much larger urgent care market than the U.S. As the first urgent care operator to enter China, FastMed expects to gain an important foothold in the country as we implement our expansion program throughout the world's largest consumer market." Mr. Stone added that the firm is very pleased with FastMed's ongoing U.S. market development growth and will continue the aggressive growth of the company's domestic footprint.
Mr. Xiangyu Ouyang, head of Healthcare and Life Science investments at Legend Capital, said, "We're excited to see the strategic partnership between FastMed and Yosemite. We will continue to provide our resources and support to facilitate the localization of such a new healthcare model in China."
Mr. Yiquan Cheng, founding partner of Shanghai Milestone Capital, said, "As Yosemite's angel investor, we are glad to see the growth of Yosemite Clinic and the new partnership with FastMed Urgent Care. Through applying proven medical services models and local innovation, we believe the healthcare market in China has hundreds of times more future growth potential. Through this collaboration, and the convenient and trusted FastMed Urgent Care services, we look forward to improving the healthcare experience of patients in China."
"Our goal is to enhance the healthcare experience for patients and deliver high-quality, trusted, and affordable medical services to the Chinese market," said Dr. Song, Yosemite Clinic's Chief Executive Officer. "Yosemite Clinic looks forward to a successful partnership with FastMed Urgent Care, the leader in the growing U.S. urgent care market."
About FastMed
FastMed Urgent Care is an owner and operator of urgent care facilities with more than 100 locations across Arizona, North Carolina, and Texas. FastMed focuses on the delivery of walk-in medicine for non-emergent healthcare needs 365 days per year. FastMed's services address a wide spectrum of urgent care and family medicine needs. In addition to providing immediate walk-in attention for an injury or illness, FastMed provides routine services, including flu shots, occupational medicine, and school or sports physicals. FastMed clinics hold the Joint Commission Gold Seal of Approval® for accreditation in healthcare quality and safety in ambulatory health care. FastMed is managed by an affiliated entity of one of the investment funds of ABRY Partners. Visit www.FastMed.com.
About ABRY Partners
Founded in 1989 and headquartered in Boston, Massachusetts, ABRY Partners is an experienced and successful private equity investment firm focused on media, communications, healthcare services, insurance, business and information services. Since its founding, ABRY has completed more than $62 billion of transactions, representing investments in more than 550 properties.
###
Contact: Sami F. Elbadramany
Executive Vice President, FastMed Urgent Care
480-500-2213
s.elbadramany@fastmed.com