FastMed Urgent Care, the fastest-growing urgent care organization in the U.S., will open its 16th clinic in Texas in San Antonio at 938 Wurzbach Parkway on May 6th.  The community is invited to the Grand Opening event on Saturday, May 7th, 9am-12pm to participate in the ribbon-cutting, take a clinic tour, meet the providers and enjoy food and activities.
FastMed is partnering with other area businesses to make the event fun for the whole family.  Community partners include Chick-fil-A and Bahama Bucks, both of which will offer gift cards to attendees.  In addition, the urgent care's mascot, FastMed Fred™, will be there for pictures and selfies with attendees.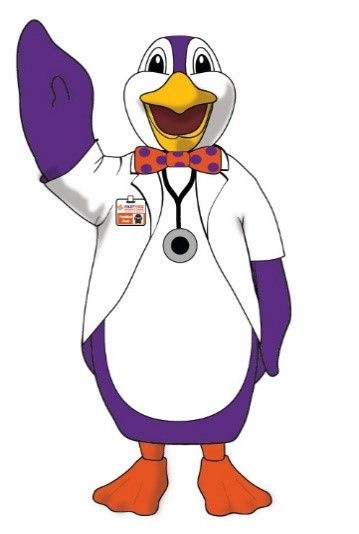 In addition to constructing a new location in San Antonio, FastMed has been actively supporting the health of the community outside of its clinics.  FastMed is the "Safety Zone" sponsor of San Antonio's 3rd Annual Health & Wellness Expo on June 18, 2016 and can be seen at some local sports fields on Saturdays providing sunblock, water and ice packs,
in support of youth sports and the spectators.
"The San Antonio community has welcomed FastMed since we entered the market in 2015," said Kyle A. Bohannon, President & Chief Executive Officer of FastMed.  "We are excited
to fulfill our commitment to support the health of San Antonio through this new clinic, as well as through community engagement across the Lone Star State."
FastMed grew by more than 1,000% between 2011 and 2015, expanding from nine locations in North Carolina to more than 100 across Texas, Arizona and North Carolina.  Ranked
by Inc. 5000 as one of the nation's fastest-growing private companies, FastMed plans to more than double the number of clinics it has in Texas in 2016.
FastMed coordinates care with hospitals and community physicians to serve patients with urgent, non-life threatening medical conditions or injuries.  All FastMed Urgent Cares offer walk-in treatment seven days per week, with state-of-the-art equipment, integrated electronic medical records, digital x-rays and onsite lab services.  FastMed accepts all major insurance plans.
FastMed Urgent Care holds the Joint Commission's Gold Seal of Approval® for accreditation in health care quality and safety in ambulatory health care.  This designation provides FastMed patients higher quality care in customer service, clinical systems, health screening procedures and immunization processes.
Visit FastMed.com for more information, hours of operation or to find a location near you.
About FastMed Urgent Care
FastMed Urgent Care is an owner and operator of urgent care facilities with more than 100 locations across Texas, Arizona and North Carolina.  FastMed focuses on the delivery of walk-in medicine for non-emergent healthcare needs 365 days per year through licensed physicians, physician assistants and nurse practitioners.  FastMed clinics hold the Joint Commission Gold Seal of Approval® for accreditation in health care quality and safety in ambulatory health care.  FastMed is managed by an affiliated entity of one of the investment funds of ABRY Partners. www.FastMed.com. 
About ABRY Partners
Founded in 1989, ABRY Partners is one of the most experienced and successful media, communications, business and information services-focused private equity investment firms in North America.  Since its founding, ABRY has completed more than $42 billion of transactions, representing investments in more than 450 properties.  The firm is currently managing more than $4.3 billion of total capital and investing out of a $1.9 billion private equity fund, $950 million senior equity fund and a $1.5 billion senior debt fund. www.ABRY.com.
About FastMed
FastMed Urgent Care owns and operates nearly 200 centers in North Carolina, Arizona and Texas that provide a broad range of acute/episodic and preventive healthcare services 365 days a year. FastMed also provides workers' compensation and other occupational health services at all its centers, and family and sports medicine services at select locations. FastMed has successfully treated more than six million patients and is the only independent urgent care operator in North Carolina, Arizona and Texas to be awarded The Joint Commission's Gold Seal of Approval® for quality, safety and infection control in ambulatory healthcare. For more information about locations, services, hours of operation, insurance and prices, visit www.fastmed.com.