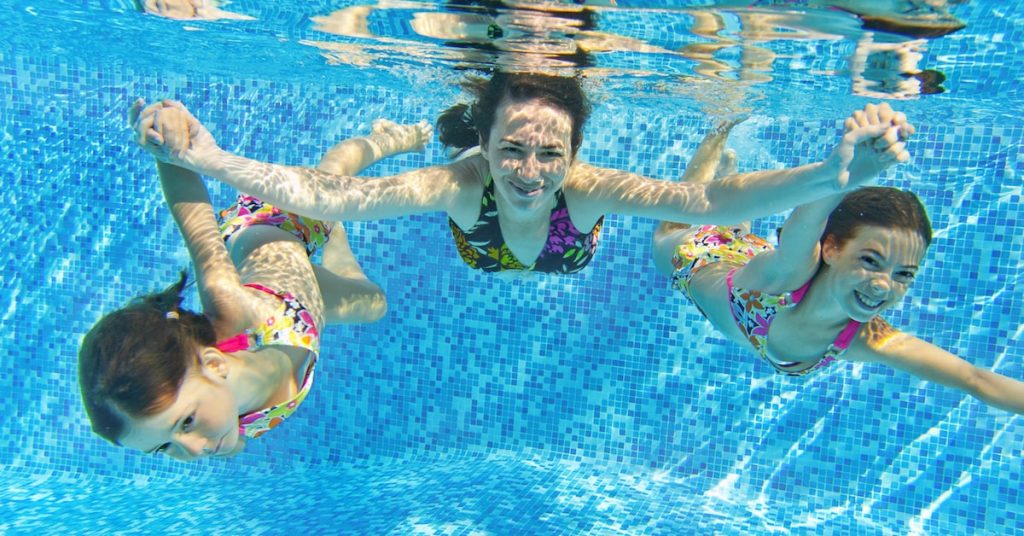 Phoenix, Ariz. – March 15, 2017 – With the weather starting to warm up, kids are spending more time outdoors, particularly around pools. For this reason, FastMed, the nation's fastest-growing urgent care provider, is partnering with the national "Pool Safely" Program to educate kids and their parents about safe pool practices. As part of the program, free educational classes are being offered at local daycare centers, schools, after-school programs, city events, youth camps, and other organizations throughout Arizona.
"Drowning is the number-one cause of unintentional deaths among children ages 1 through 4," emphasized Stacey R. Gouzenne, MD, FACEP, National Chief Medical Officer for FastMed Urgent Care. "This is an alarming number, and Arizona has an especially high rate. Our goal is to bring these numbers down by keeping kids safe around water."
The Pool Safely Program focuses on four simple steps for kids:
Learn how to swim
Don't climb over pool gates
Stay away from pool drains
Always ask an adult before entering the water
The parent component of the Pool Safely Program teaches the importance of always designating an official "Water Watcher." This should be a responsible adult who will focus solely on the kids' safety during their time in and around the water. That means no texting, reading, or playing games on smartphones when kids are in the pool or pool area. Water Watchers should keep their phones handy, however, in case a call for help is needed. Other safety points include looking in the water first anytime a child goes missing, and updating rusty CPR skills.
The FastMed program is free for organizations within a three-mile radius of any Arizona FastMed clinic, complete with a visit from FastMed Fred, the urgent care's official mascot.
If you'd like to schedule a free FastMed pool safety presentation program at your school or organization, contact Mel Sunbury (m.sunbury@fastmed.com) for East Valley and Tucson, or Kelly Sauerbrei (k.sauerlbrei@fastmed.com) for Phoenix and West Valley. Bookings are available on a first come, first served basis.
About FastMed
FastMed Urgent Care is an owner and operator of urgent care facilities with more than 110 locations across Arizona, North Carolina, and Texas. FastMed focuses on the delivery of walk-in medicine for non-emergent health care needs 365 days per year. FastMed's services address a wide spectrum of urgent care and family medicine needs. In addition to providing immediate walk-in attention for an injury or illness, FastMed provides routine services including flu shots, occupational medicine, and school or sports physicals. FastMed clinics hold the Joint Commission Gold Seal of Approval® for accreditation in healthcare quality and safety in ambulatory healthcare. FastMed is managed by an affiliated entity of one of the investment funds of ABRY Partners. Visit www.FastMed.com.
About FastMed
FastMed Urgent Care owns and operates more than 100 locations across Arizona, North Carolina and Texas, providing a broad range of acute/episodic and preventive healthcare services 365 days per year. FastMed also provides workers' compensation services at all of its clinics, and family and sports medicine services at select locations. FastMed has successfully treated more than 5.3 million patients since the opening of its first clinic in 2005, and is the largest urgent care operator to be awarded the Joint Commission Gold Seal of Approval® for accreditation in healthcare quality and safety in ambulatory healthcare. For more information about locations, services, hours of operation, insurance and prices, visit www.FastMed.com.