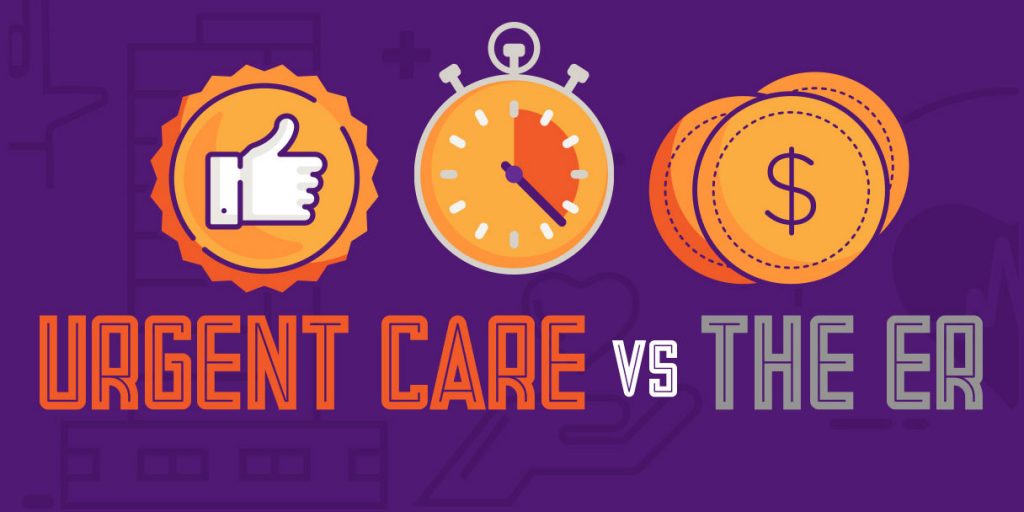 Comparing Cost, Time and Quality of Immediate Medical Care
PHOENIX, ARIZ. (May 3, 2018) – While urgent care clinics and emergency rooms provide a number of the same services, there are substantial differences that can greatly impact uninformed consumers. Making the wrong choice when illness or injury strikes can cost thousands of dollars and hours of time—without the benefit of a better quality of care.
"Statistically, between 13 and 27 percent of emergency room patients could have been effectively treated in an urgent care setting—which could have saved those patients, on average, about $2,090 and more than three hours of their time—all without sacrificing quality of care," says Stacey R. Gouzenne, MD, FACEP, national chief medical officer for FastMed Urgent Care and Fellow of the American College of Emergency Physicians. "In fact, patient research shows that treatment for common illnesses is equal or better at urgent care clinics [when compared to ERs]."
In recognition of May being National Urgent Care Awareness Month, FastMed Urgent Care created a new infographic, "Urgent Care vs. the ER: What You Need to Know" to help patients determine where to go the next time immediate medical treatment is needed.
The infographic visually explains:
Differences between urgent care clinics vs. ERs
Cost, time and quality considerations
Conditions best suited for urgent care vs. the ER
Annually, patients spend $4.4 billion on unnecessary ER visits when treatment could have been provided at an urgent care clinic. Even for insured patients, the average co-pay for an ER visit can be as much as four times more expensive than an urgent care co-pay.
By having information tools on hand like the "Urgent Care vs. the ER: What You Need to Know" infographic, you'll be ready to make the best decision for your immediate medical treatment needs.
For more information on FastMed Urgent Care or to find a clinic near you, click here.
Media Contact:
Amrita Sahasrabudhe
amrita@fastmed.com
P: (480) 500-2235
About FastMed
FastMed Urgent Care owns and operates nearly 200 centers in North Carolina, Arizona and Texas that provide a broad range of acute/episodic and preventive healthcare services 365 days a year. FastMed also provides workers' compensation and other occupational health services at all its centers, and family and sports medicine services at select locations. FastMed has successfully treated more than six million patients and is the only independent urgent care operator in North Carolina, Arizona and Texas to be awarded The Joint Commission's Gold Seal of Approval® for quality, safety and infection control in ambulatory healthcare. For more information about locations, services, hours of operation, insurance and prices, visit www.fastmed.com.