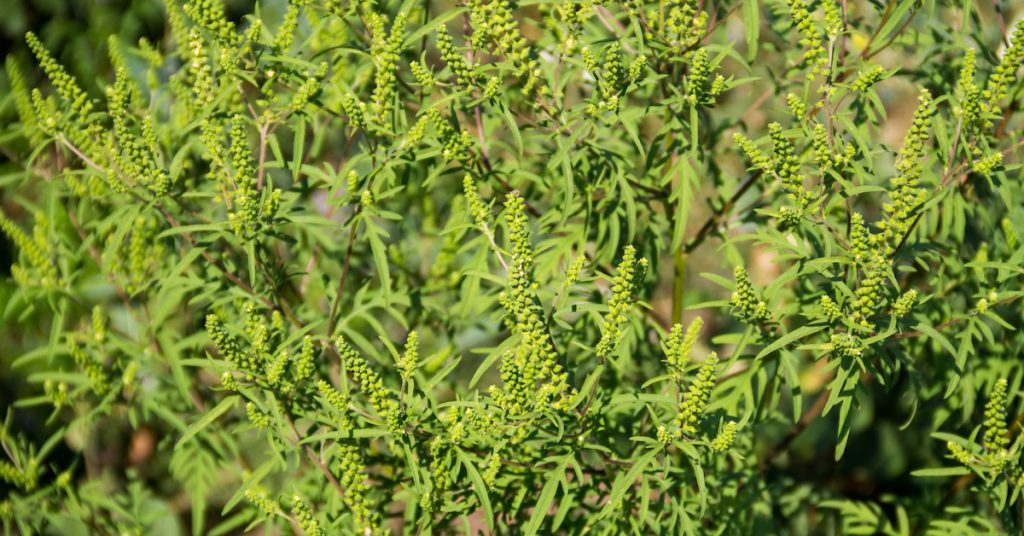 The fall months are known for pleasant, cooler weather and colorful foliage, but they're also known as a prime time for allergies. With this year's warm, muggy summer, seasonal allergy sufferers will feel the effects of humidity and irritants well into the fall months. If you're suffering from a runny nose, scratchy throat, or itchy, watering eyes, you may be experiencing fall allergies. Irritants like mold, ragweed, and dust can all trigger these symptoms, which can occasionally lead to a secondary infection.
Fortunately, educating yourself about fall allergy symptoms and their most common triggers can help you and your family avoid discomfort this season. Here are five facts about allergies that you might not know:
1.  Seasonal Allergies Have Multiple Triggers
You might be wondering what causes fall allergies. Multiple irritants can cause allergy symptoms, but ragweed is the biggest trigger during the fall. In fact, more than two-thirds of allergy sufferers who are triggered by spring plants also are allergic to ragweed. Its pollen can travel for hundreds of miles due to windy conditions, and it can even be carried by fruits and vegetables like bananas and zucchini.
Warm weather and precipitation can lead to mold spores during the summer, but they can also form during the fall months. While you might think of mold forming in your bathroom or basement, the spores also can develop in damp areas outside. Damp foliage and lawn debris are breeding grounds for spores, so those with fall mold allergies are advised to wear a mask while raking leaves or gardening.
Dust mites are another common allergy trigger. Dust mites are prevalent during the summer months and they often persist year-round in humid climates. They can also spread through the air when you first turn on your heat during the cooler months.
2. Allergy Symptoms Can Vary Based on the Allergen
You might not know that the allergens themselves can trigger the symptoms the allergy sufferer experiences. For example, dust mites, mold spores, and pollen usually trigger sneezing and watery eyes. Contact allergies caused by plants can cause rashes and itchy patches on the skin. If a person has developed hay fever, he or she may experience facial pain and a severe sinus headache.
3. Severe Colds Can be Confused with Sinus Infections
When a severe cold has disrupted your plans, it's important to determine whether your symptoms are caused by a common cold or sinus infection. Cold symptoms include sore throat, cough, stuffy nose, and a general feeling of fatigue. Typically, colds tend to improve in ten days or less, and symptoms can be relieved with over-the-counter antihistamines and decongestants.
Sinus infections occur when your nasal passages have become infected. This condition is often harder to get rid of than the common cold, and it can be triggered by bacteria, viruses, or a severe allergy. While colds don't typically turn into full sinus infections, the irritation and inflammation they cause can offer a breeding ground for bacteria. If you're experiencing a severe cold with a worsening headache, intense sinus pressure, or a runny nose that lasts longer than a week, visit your doctor or a FastMed Urgent Care center to rule out an infection. Remember that viral infections do not respond to antibiotics; only bacterial infections are affected by them.
4. Fall Allergy Remedies Can be Found at the Drugstore
Most people can use over-the-counter medications for fall allergy relief. Antihistamines can be used to alleviate itchiness while pain relievers can be taken to reduce fever and inflammation. Start taking medications before your symptoms become severe—this can stop the inflammatory process before it worsens. If your symptoms have become unmanageable, contact your nearest FastMed clinic to learn more about the best medicine for fall allergies.
5. You Can Protect Yourself Against Fall Allergies at Home
Creating an allergy-friendly environment at home is possible with a few simple steps. Leaving doors and windows closed can lower your exposure to allergies; instead, use your air conditioner or an electric fan. Dust and vacuum your home regularly, and don't forget to change the filter on your air conditioning unit once a month to help minimize fall mold allergies. After spending time outdoors, shower and wash your hair before going to bed. Last—but certainly not least—for fall allergy relief, be sure to take your medication before heading outside.
Surviving the fall allergy season is possible when you take a few simple precautions and use the best medicine for fall allergies. If you or a family member is experiencing severe fall allergy symptoms, visit your local FastMed clinic for fast relief.
About FastMed
FastMed Urgent Care owns and operates nearly 200 centers in North Carolina, Arizona and Texas that provide a broad range of acute/episodic and preventive healthcare services 365 days a year. FastMed also provides workers' compensation and other occupational health services at all its centers, and family and sports medicine services at select locations. FastMed has successfully treated more than six million patients and is the only independent urgent care operator in North Carolina, Arizona and Texas to be awarded The Joint Commission's Gold Seal of Approval® for quality, safety and infection control in ambulatory healthcare. For more information about locations, services, hours of operation, insurance and prices, visit www.fastmed.com.