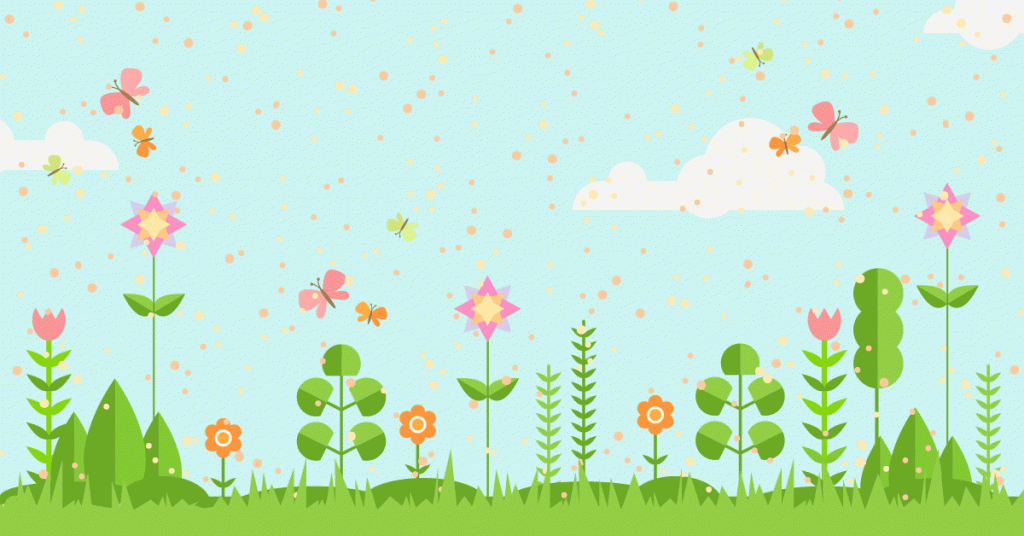 Spring is a beautiful time of year as the earth comes back to life with colorful flowers, and the trees and grass awaken from their dormant state. Spring can also be a miserable time of year for those who suffer from seasonal allergies. For some individuals, allergy season can start as early as February and last through early summer. If you start sneezing at the first sign spring, there are steps that you can take to make allergy season a little more bearable. FastMed Urgent Care is sharing the following five facts that every allergy sufferer should know about allergies and how to keep symptoms under control.
1. Climate factors can affect the severity of your spring allergy symptoms.
Tree and grass pollens thrive in the cool nights and warm days of spring and early summer.
Pollen counts tend to surge on windy days and after rainfalls.
Mold thrives in hot, humid conditions.
A mild winter can cause trees and plants to start pollinating earlier, which can mean a prolonged allergy season.
2. It is best to start taking allergy medication before the first signs of spring allergies.
We recommend that allergy sufferers start pre-treating their spring allergies approximately two weeks before they normally start experiencing spring allergy symptoms. Springtime allergies are caused by your body's immune system mistaking pollen or other harmless substances for germs or viruses. This immune response releases histamines into the bloodstream that latch onto receptors on other cells causing inflammation. It is this inflammation that causes the sneezing, watery eyes, and other spring allergy symptoms. By taking antihistamines before the first signs of spring allergies, you can block or limit the body's immune response and experience fewer symptoms. While over-the-counter allergy medications work for most people, you may want to talk to your primary care provider about prescription medications or allergy shots if your symptoms are particularly severe.
3. Changing climates will not help you avoid spring allergy season.
The timing of spring allergy season varies across the country according to climate; however, no place is free of allergens. Depending on your specific allergy trigger, certain climates may actually worsen or prolong your spring allergies. For example, tropical climates can have relatively high grass and pollen counts throughout most of the year, while areas with significant amounts of rain throughout the year will typically have high mold counts.
4. The best way to keep springtime allergies in check is to know your triggers and take steps to limit your exposure.
An allergy specialist can help identify your allergy triggers by performing skin, blood, or patch tests in which you are exposed to small amounts of common allergens and monitored for a response. In many cases, you can identify your allergy triggers yourself by keeping a log of when and where you experience symptoms. It is not uncommon for a spring allergy sufferer to have multiple triggers and experience symptoms year-round.
During peak allergy season, you can lessen the severity of your symptoms by limiting your exposure to known or suspected allergens.
Keep the doors and windows of your home closed to prevent allergens from entering the home.
Monitor pollen and mold counts by checking the paper, radio, or television.
Avoid outdoor activities during the morning when pollen counts are typically the highest.
Take a shower and change your clothes as soon as possible after working or playing outdoors.
Take allergy medication before outdoor activities.
5. Allergies can lead to sinus infections.
Allergies cause your nose and sinus passages to become inflamed and swell, which can cause pain and pressure. The inflammation can also block mucus from draining, which can set the stage for a bacterial infection. The infection can cause you to experience a variety of symptoms, including:
Fatigue
Post-nasal drip
A headache or pain in your teeth
Low-grade fever
Bad breath
A cough or sore throat
If you suspect that your allergy symptoms have progressed to a sinus infection, you should visit your nearest FastMed Urgent Care center as soon as possible to determine if you need antibiotics.
FastMed wants to be your wellness partner this allergy season. Our healthcare providers can help you manage spring allergies with medication and other therapies. Our urgent care services are also available seven days a week if your allergies develop into a sinus infection. We have more than 100 convenient locations throughout Arizona, Texas, and North Carolina to serve you. We are happy to see walk-in patients, so you never have to worry about making an appointment. Contact us today for more information about how FastMed can help you avoid the misery of seasonal allergies.
About FastMed
FastMed Urgent Care owns and operates nearly 200 centers in North Carolina, Arizona and Texas that provide a broad range of acute/episodic and preventive healthcare services 365 days a year. FastMed also provides workers' compensation and other occupational health services at all its centers, and family and sports medicine services at select locations. FastMed has successfully treated more than six million patients and is the only independent urgent care operator in North Carolina, Arizona and Texas to be awarded The Joint Commission's Gold Seal of Approval® for quality, safety and infection control in ambulatory healthcare. For more information about locations, services, hours of operation, insurance and prices, visit www.fastmed.com.