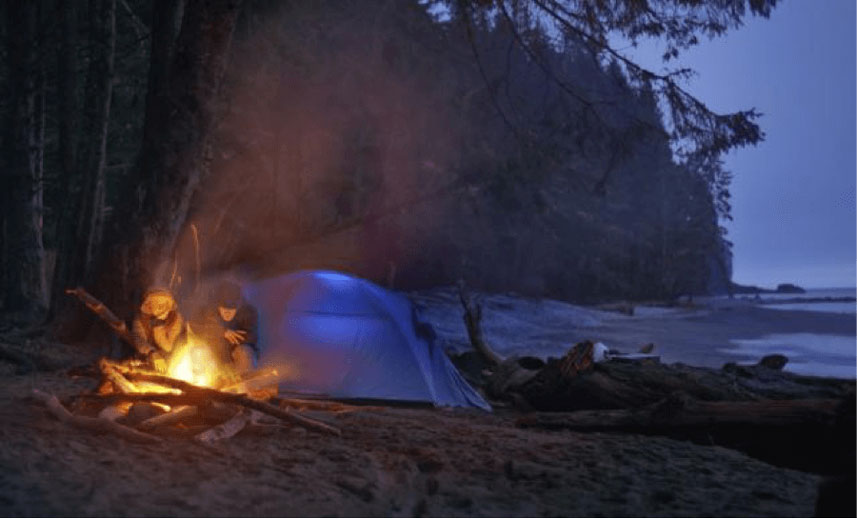 Roxboro, NC, nestled among rolling hills dotted with forests and farms, offers all the charm and atmosphere of small-town North Carolina. Residents and visitors alike enjoy the rich, southern culture of the area. So how do you tell the locals from the guests?
Easily. You might be from Roxboro if:
1. You know Eastern NC BBQ is the only real kind.
In the North Carolina Piedmont, we know that the only way to eat BBQ is with vinegar-based sauce. Why would anyone want to contaminate pork with glops of thick tomato sauce? Locals say Hog Heaven (the Roxboro location, of course) is the best spot for tasty pulled pork.
2. You stop for boiled peanuts when driving down 501.
Route 501 through Roxboro is thick with boiled peanut stands, and who can resist the urge to stop? You'll 'pay peanuts' for a giant bag, and you know they'll all be gone by the time you reach your destination.
3. You know what "Y'all got some nabs?" means.
You live in North Carolina, which means you say y'all. And what kind of a name is "Toast Chee cracker"? It's a nab, and you call it a nab.
4. You love a good goober-rig (even if you don't call it that!).
Legend has it that putting salted peanuts in soda goes back to Southern farmers in the 1920s who did not have time for a lunch break, and chose to get their sweet-and-salty combo the fast way instead. If you're from Roxboro, you may still do this today and use Pepsi, brewed right here in NC.
5. There's no better camping than Mayo Lake Park.
If you're from Roxboro, you know Mayo Lake Park offers scenic camping along the water, fun kayaking and great bass fishing. You have probably spent many days and nights here with friends and family enjoying Mother Nature and her Roxboro beauty.
Roxboro residents, remember: if you eat too many southern delicacies, get in a fender-bender on 501 or contract a mysterious rash camping at Mayo Lake, FastMed Urgent care is here to help! Just walk on in to our brand new Roxboro clinic today. We'll be glad to see you.
About FastMed
FastMed Urgent Care owns and operates nearly 200 centers in North Carolina, Arizona and Texas that provide a broad range of acute/episodic and preventive healthcare services 365 days a year. FastMed also provides workers' compensation and other occupational health services at all its centers, and family and sports medicine services at select locations. FastMed has successfully treated more than six million patients and is the only independent urgent care operator in North Carolina, Arizona and Texas to be awarded The Joint Commission's Gold Seal of Approval® for quality, safety and infection control in ambulatory healthcare. For more information about locations, services, hours of operation, insurance and prices, visit www.fastmed.com.