<![CDATA[
A weekend of pizza, burgers, and bagels got you feeling overloaded on carbs? Here's a simple, tasty recipe to help you feel healthier. Make this salad for lunch on Monday and get ready for a productive week!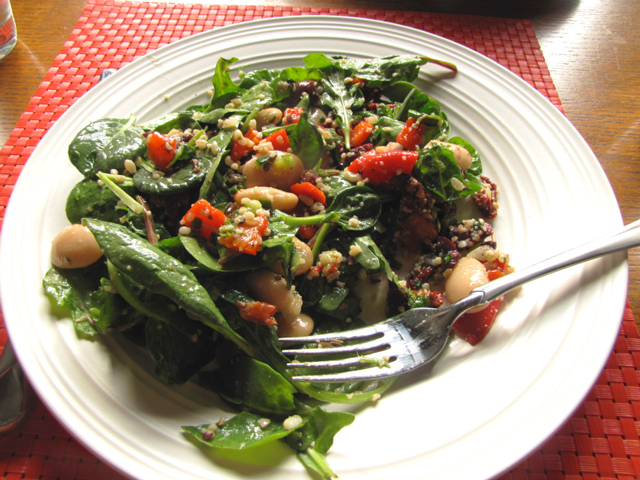 What You Need

Measurements are approximate.
1 bag/container of mixed leafy greens
1/4 cup multigrain tabbouleh
1/4 – 1/3 cup chopped sundried or regular tomatoes
1/4 cup chopped Kalamata olives
1/3 cup marinated giant white beans – you might find these at your grocer's olive bar
1/4 cup chopped roasted red pepper
1/8 – 1/4 cup of light Caesar dressing
What To Do
Mix everything but the dressing in a salad bowl.
Add the dressing as needed. You may not need much because the ingredients are naturally juicy!
Source: Voila! With Emily

]]>