If you get sick or are injured on a weekend or holiday when your primary care provider is unavailable, where do you go? If you said the emergency room, you are not alone. U.S. emergency rooms see 129.8 million visitors every year. While many people go to the emergency room because they think it will save them time or money,  the emergency room can actually have long wait times and is less affordable than many urgent-care- or walk-in clinics. If you live in North Carolina and are looking for an affordable walk-in clinic in Winston-Salem, NC, FastMed Urgent Care can see you any day of the week.
Looking for an Affordable Walk-In Clinic in Winston-Salem, NC? FastMed Urgent Care Has Three Convenient Locations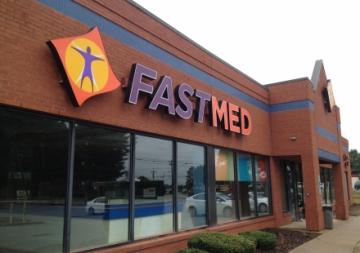 Finding reliable health care that is affordable and available is not always easy. With FastMed's  locations on Old Country Club Road, University Parkway, and South Stratford Road, you will always have the care you need within reach. All of FastMed's facilities are clean, state-of-the-art, and staffed with quality health care professionals who value your well-being, your time, and your wallet. Our locations in Winston-Salem, NC, offer the following services 7 days a week:
Flu shots
Digital X-rays
On-site labs
Injuries and orthopedics
Mild to moderate illness treatment
Adult and pediatric urgent care
Sports medicine
Vaccines
Electronic medical records
Online check-in
Online bill pay
At FastMed, our goal is to treat each patient within an hour, with no appointment necessary. We accept most major insurance plans, most credit cards, and personal checks. With FastMed in your neighborhood, you will never have to search for an affordable walk-in clinic in Winston-Salem again. Click here to read about our discount programs.