You might wake up one morning and realize that your month-long runny nose, your swollen eyes, and that constant tickle in the back of your throat are all caused by one thing: your best friend.
Symptoms of Dog Allergies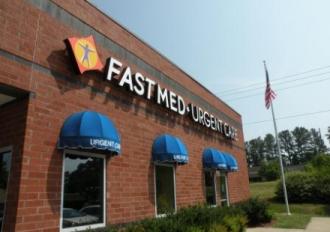 Allergic reactions to dogs are not pleasant to experience. Symptoms of dog allergies can be especially troublesome for people with beloved canines of their own. The good news is that you can avoid giving Fido away by speaking to your healthcare provider about possible allergy treatment options.
People with dog allergies may experience:
Coughing
Wheezing/trouble breathing
Red, itchy eyes
Runny, itchy, stuffy nose
Sneezing
Hives or other itchy rash
Dogs produce multiple allergens that can be found in their hair, dander, saliva, and urine. All dogs produce these allergens, and some people are more susceptible to them than others. Why? Because people with allergies have sensitive immune systems, meaning their bodies can overreact to harmless substances, like dog dander. Allergy symptoms are just the body's way of trying to destroy or get rid of the allergen.
Dog Allergies Simplified
Causes of dog allergies:
According to WebMD, "It's not the dog's hair or fur that's the real problem. Instead, people are usually allergic to the dander – flakes of dead skin – as well as the saliva and urine. So, no matter how long or short the hair, any dog can potentially cause an allergic reaction."
Treating dog allergies:
Of course, it is recommended that you speak with a medical professional before attempting to treat any condition on your own. If your healthcare provider determines that you have a dog allergy, he or she may recommend antihistamines, decongestants, or other drugs like steroids or nasal sprays.
FastMed Urgent Care is a network of walk-in clinics throughout North Carolina and Arizona specializing in high quality, cost effective medical care every day of the year. Additionally, we accept most forms of insurance, never require an appointment, and have a strong commitment to providing a safe environment for patients, staff, and the communities we serve. Take a look at this to see why FastMed has been awarded the Joint Commission's Gold Seal of Approval!