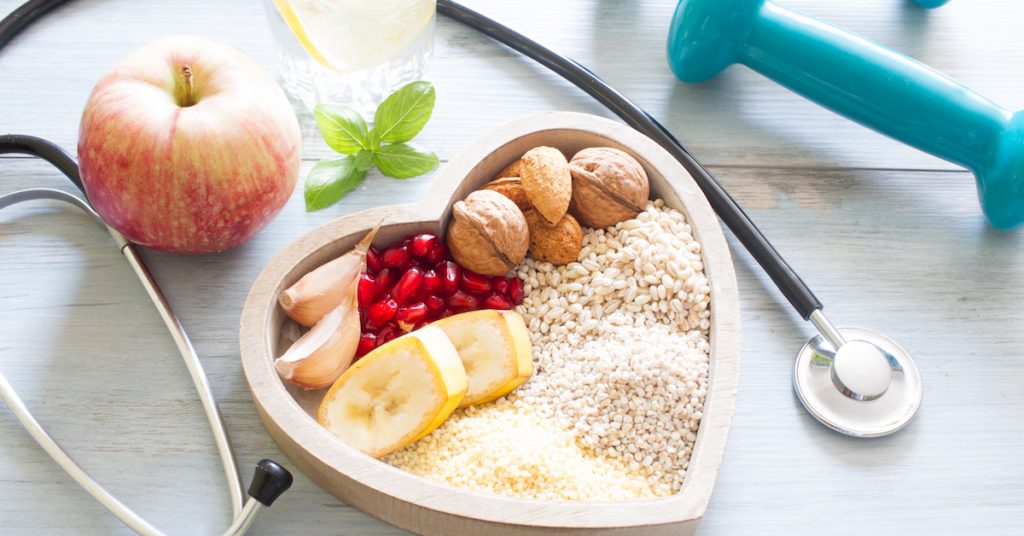 With Valentine's Day just around the corner, our minds naturally turn to love and matters of the heart. That is why February is also designated as American Heart Month to remind all of us that we need to make heart health a priority in our lives. In honor of American Heart Month, FastMed encourages you to take a moment to learn more about how to keep your heart healthy and how to prevent a heart attack. The following are five facts that you should know about cardiovascular health and heart disease prevention.
1. Thinking about heart health is not just for adults
It is never too early to start teaching your children about the importance of incorporating healthy lifestyle habits into their daily routine. You can start by discussing the dangers of smoking and using smokeless tobacco. Even if you already had this conversation once, it certainly bears repeating again and again. If you currently smoke, set a good example by making a resolution to quit during the month of February. Depending on your child's age, you can even ask them to help by holding you accountable and by finding healthy ways to replace the cigarette habit. As a family, find ways to get at least 30 minutes of physical activity each day, even just a quick game of tag or bike ride, and to eat a more heart-healthy diet full of colorful vegetables, lean meats and fewer processed foods, which will also reduce heart disease risk factors, including obesity, high blood pressure, high cholesterol, and diabetes.
2. Your mental health also plays a role in heart disease prevention
Individuals who are isolated, depressed, or lack the social support of family and friends are more likely to suffer from heart disease and heart attacks than individuals who have a healthy social life. When you are socially engaged and surround yourself with friends, you are more likely to be physically active, eat healthier, and avoid behaviors that may negatively affect your heart health.
3. Women who smoke and take birth control pills are at especially high risk for a cardiovascular incident
Smoking and oral contraceptives each increase the risk of blood clots that can lead to a heart attack or stroke, but the additive effects are worse. Even occasional social smoking and second-hand smoke can be dangerous and increase a woman's risk of heart disease. If you smoke and take oral contraceptives, you should talk to a physician about various smoking cessation options that can help you quit.
4. You don't have to eliminate all fat in order to eat a heart-healthy diet
Limiting certain fats is an important part of a heart-healthy diet. You should keep saturated fats, such as those found in red meat, coconut and palm oils, and dairy products, to no more than 5 to 6 percent of your daily calories. You should also avoid trans fat, such as that found in fried foods, baked goods, margarine, and packaged snacks. Plant-based fats, such as those found in nuts, avocados, and olive oil, can actually reduce your heart disease risk by lowering your blood pressure and cholesterol.
5. The benefits of quitting smoking start almost immediately
No matter how long you have smoked, your heart disease risk decreases significantly within a year of quitting. After about 15 years, your risk of cardiovascular disease is close to that of a non-smoker. Other benefits start immediately. For example, you will no longer smell like cigarette smoke, your food will smell and taste better, and you will have more money in your wallet.
How to Keep Your Heart Healthy with FastMed
In addition to urgent care services, certain FastMed locations also offer family practice services to help you manage and treat conditions that can increase your heart disease and heart attack risk:
We can help you detect and treat high blood pressure, which is a leading cause of heart disease.
We can perform electrocardiograms, also known as EKGs, to detect various heart abnormalities that can increase your risk of a heart attack or stroke.
Our providers can recommend weight loss and smoking cessation strategies.
At FastMed, our medical providers believe that preventative care and patient education are the keys to helping our patients enjoy the best health possible. American Heart Month is the perfect time to learn more about how to prevent a heart attack and to take steps to improve your cardiovascular health by discussing your heart disease risk factors with one of our providers. We have convenient locations throughout Arizona, North Carolina, and Texas. Our providers are available by appointment or on a walk-in basis to serve you.
About FastMed
FastMed Urgent Care owns and operates nearly 200 centers in North Carolina, Arizona and Texas that provide a broad range of acute/episodic and preventive healthcare services 365 days a year. FastMed also provides workers' compensation and other occupational health services at all its centers, and family and sports medicine services at select locations. FastMed has successfully treated more than six million patients and is the only independent urgent care operator in North Carolina, Arizona and Texas to be awarded The Joint Commission's Gold Seal of Approval® for quality, safety and infection control in ambulatory healthcare. For more information about locations, services, hours of operation, insurance and prices, visit www.fastmed.com.