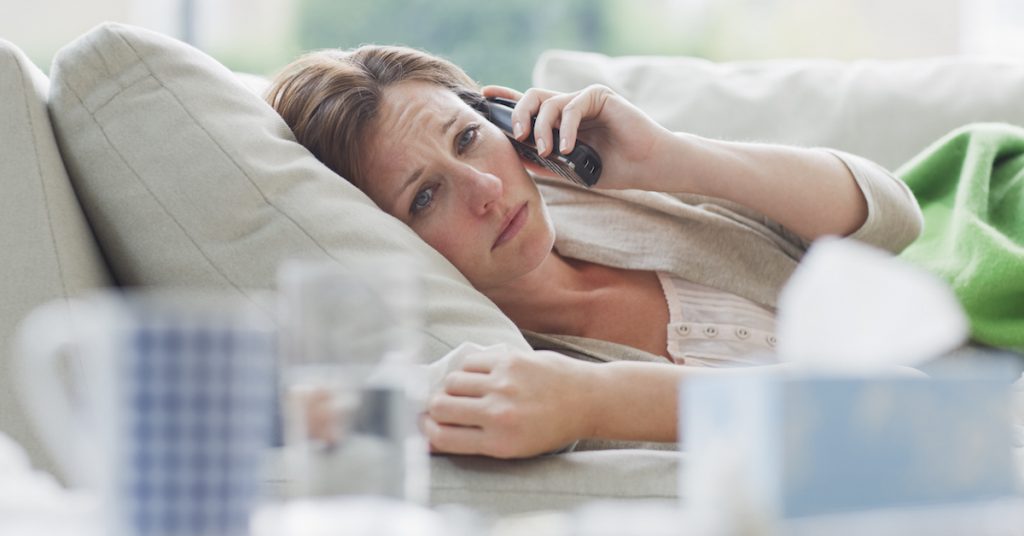 According to the Arizona Department of Health Services, flu activity in Arizona has soared in the last week. With this upswing in flu cases, now is the time to prepare. If you're wondering what's the best way to prevent the flu, the answer is to get a flu shot. In fact, Arizona's Department of Health and Human Services recommends that everyone over the age of five. receive one.
Outbreaks of the flu in Arizona can occur from October through May, so it's essential to maintain healthy practices over the next few months. Even if you suspect that you already have the flu, know that there are treatment options available at FastMed Urgent Care clinics. This guide will help you understand what causes the flu, how it's treated, and what you can do at home to protect yourself and your loved ones.
What Causes the Flu?
There are two types of Influenza virus, A and B, which are responsible for seasonal flu epidemics every year; each flu season involves different types of viruses that circulate and cause sickness. Influenza viruses are highly contagious; therefore, it's important to avoid those who are infected. If you suspect flu-like symptoms, it's recommended you stay home from work or school and avoid running errands. While it is possible to catch the flu by touching a surface that contains the virus, most viruses are spread through droplets produced when people cough, sneeze, or speak.
What Are the Symptoms of the Flu?
The flu causes a host of symptoms that are similar to those of a severe cold. You may experience aching muscles, a dry or mucous-filled cough, fever, or chills. Some patients may even experience nausea, shortness of breath, and swollen lymph nodes. If you're experiencing any of these flu symptoms, it's recommended to call your healthcare provider or visit an urgent care center for treatment.
How is the Flu Treated?
Rest and plenty of fluids are recommended for those suffering from the flu. Your primary care or urgent care provider may also prescribe an antiviral medication to ease your symptoms. For many people, taking an antiviral drug can reduce the severity and symptoms of the illness. Over-the-counter pain relievers and decongestants can also be used to reduce fever and sinus discomfort.
What Happens When an Elderly Person Gets the Flu?
While young patients can usually recover successfully from a flu outbreak, the infection can be dangerous for elderly patients if left untreated. Elderly patients are more likely to experience flu complications, which can lead to hospitalization or even death. Some of the complications caused by the flu include pneumonia, severe ear infections, or dehydration. The flu can also make preexisting health problems like asthma or diabetes worse.
How Can I Prevent the Flu?
Everyday measures can help prevent the spread of seasonal flu. Cover your mouth when you cough or sneeze – into the crook of your elbow or a tissue, and wash your hands regularly to avoid the spread of germs. Clean and disinfect frequently touched surfaces at home, including kitchen counters and bathroom sink handles. It's also helpful to avoid touching your mouth, eyes, or nose, which can also spread germs to these vulnerable areas.
Knowing the signs of flu and engaging in healthy practices is important, but the single best way to avoid infection is by receiving a flu shot. Protect yourself and your loved ones this season—visit any FastMed clinic for a $20 flu shot.
About FastMed
FastMed Urgent Care owns and operates nearly 200 centers in North Carolina, Arizona and Texas that provide a broad range of acute/episodic and preventive healthcare services 365 days a year. FastMed also provides workers' compensation and other occupational health services at all its centers, and family and sports medicine services at select locations. FastMed has successfully treated more than six million patients and is the only independent urgent care operator in North Carolina, Arizona and Texas to be awarded The Joint Commission's Gold Seal of Approval® for quality, safety and infection control in ambulatory healthcare. For more information about locations, services, hours of operation, insurance and prices, visit www.fastmed.com.