A blood urea nitrogen (BUN) test is a common blood test that determines how well your liver and kidneys are functioning. It measures the amount of urea nitrogen in your blood. You may need a blood urea nitrogen test if you need to determine if you have kidney damage, to check kidney function, or to see if dialysis treatment is effective.
How Does Your Body Form and Get Rid of Urea Nitrogen?
Your body typically forms and gets rid of urea nitrogen in the following ways:
Your liver produces ammonia after it breaks down proteins used by your body's cells. Ammonia contains nitrogen.

The nitrogen combines with other elements, such as carbon, hydrogen and oxygen, to form urea, a chemical waste product.

The urea travels from your liver to your kidneys through your bloodstream.

Healthy kidneys filter urea and remove other waste products from your blood.

Urine contains filtered waste products and leaves your body.
What if I Have Abnormal Blood Urea Nitrogen Levels?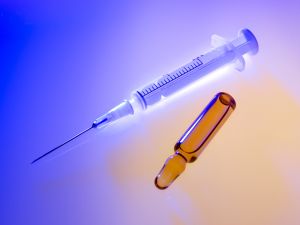 The normal results for a blood urea nitrogen test is generally 6 – 20 mg/dL, but always check with your medical professional to interpret medical lab results. In most cases, a high or low blood urea nitrogen level means your kidneys aren't working as well as they should be, but the test results do not determine a particular cause. However, other factors can cause abnormal urea nitrogen levels, such as:
Urinary tract obstruction

Congestive heart failure or recent heart attack

Gastrointestinal bleeding

Dehydration, resulting from not drinking enough fluids or for other reasons

Shock

Severe burns

Certain medications, such as corticosteroids and some antibiotics

A high protein diet
Where Can I Have a BUN Test Performed?
Come to your local FastMed if you need a blood urea nitrogen test. We have on-site labs to get fast results of your blood urea nitrogen test. FastMed walk-in clinics have extended hours, are open 365 days a year, and are staffed by qualified medical professionals.
About FastMed
FastMed Urgent Care owns and operates nearly 200 centers in North Carolina, Arizona and Texas that provide a broad range of acute/episodic and preventive healthcare services 365 days a year. FastMed also provides workers' compensation and other occupational health services at all its centers, and family and sports medicine services at select locations. FastMed has successfully treated more than six million patients and is the only independent urgent care operator in North Carolina, Arizona and Texas to be awarded The Joint Commission's Gold Seal of Approval® for quality, safety and infection control in ambulatory healthcare. For more information about locations, services, hours of operation, insurance and prices, visit www.fastmed.com.