Vaginal discharge is a secretion from the vagina, and it is a normal part of the vagina's cleansing process. Most vaginal discharge is white or clear in color and can vary in consistency. Taking note of the specific color, smell, and consistency of your vaginal discharge can tell you a lot about what is going on with your reproductive system, as well as your body as a whole.
What do these colors and consistencies tell us?
What does green or yellow discharge mean?
What if you have brown discharge after your period?
If you have questions, FastMed has answers. FastMed Urgent care delivers gynecological care and sexual health care services 7 days a week, requires no appointment, and is staffed with highly trained professionals who are committed to delivering quality medical care with compassion.
Menstrual Cycle May Produce Brown Discharge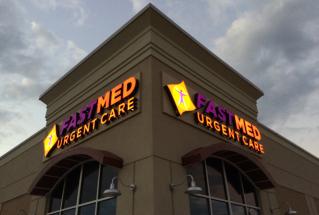 Most of the time, brown discharge after your period is harmless and does not indicate any serious medical issues. However, brown discharge that persists or vaginal discharge that is yellow or green could be signs of a medical condition:
Pelvic inflammatory disease (PID): PID is an infection of a woman's reproductive organs that can be caused by chlamydia, gonorrhea, and other STDs. Symptoms of PID include pain in your lower abdomen, unusual odorous discharge, bleeding between periods, and pain during sex.
Bacterial vaginosis (BV): Bacterial vaginosis occurs because of an imbalance of bacteria in the vagina. BV can cause brown discharge before or after your period and can be treated with antibiotics.
Genital Herpes: Genital herpes is a contagious STD that affects 21% of the population. Genital herpes causes painful blisters and sores to form and is often accompanied by vaginal discharge. Although the discharge is usually milky white in color, if the blisters rupture, they can give the discharge a brown or red hue.
When you need reliable medical care– whether for a sudden illness, a flu shot, or a routine checkup – FastMed is there for you every day of the year. We would love to get to know you better! Follow us on Twitter!