Brown vaginal discharge is normally no cause for concern. In most cases, the vagina expels discharge as a means to stay healthy and free of infection. Discharge can vary in color, but the most common vaginal discharge pigments are white, clear, and brown, and this commonly occurs before or around a woman's period.
If you are concerned by brown vaginal discharge, or discharge that is thicker than normal, FastMed Urgent Care delivers prompt, professional care every day of the year–including holidays!
You Period May Produce Brown Discharge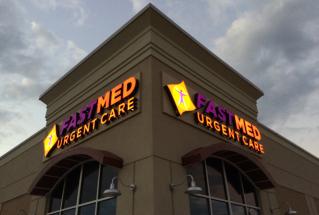 he interaction between estrogen and progesterone, both hormones, is believed to be the main cause of brown vaginal discharge before a woman's menstrual cycle.
Other causes of brown vaginal discharge:
Pregnancy. Many women experience a light pinkish-brown discharge during early pregnancy. This is normal and is typically no cause for concern.
Perimenopause begins several years before a woman goes through actual menopause. During this time, vaginal discharge that is pink, brown, or yellow in color may occur.
Atrophic vaginitis. After menopause, about half of women experience atrophic vaginitis symptoms. This can include yellow or brown vaginal discharge, dryness, painful intercourse, and itching.
Sexually transmitted diseases (STDs). As an early sign of STDs, brown vaginal discharge is most commonly associated with chlamydia, gonorrhea, and genital warts.
FastMed Urgent Care is designed with your busy schedule in mind. At the end of a workday, on weekends, and on holidays, our medical professionals are there when you need medical assistance for non-life-threatening conditions. Wondering if we accept your insurance plan? Take a look at accepted plans, here!