Although the symptoms are extremelysimilar, there is no correlation linking genital herpes and yeast infections. In fact, genital herpes and yeast infections are two very different problems. Genital herpes is generally a sexually transmitted disease (although it can be contracted in other ways) and is incurable. Yeast infections are caused by an overgrowth of fungus in the vagina and can typically be easily treated.
Genital Herpes vs. Yeast Infection
In order to understand the difference between herpes and a yeast infection and be able to tell when you should seek treatment, it helps the know the symptoms of each.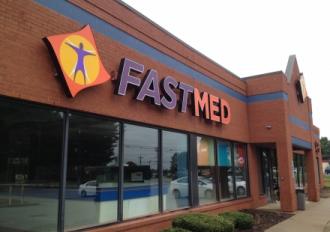 Symptoms of Genital Herpes:
Itching or tingling around the genital or anal area

Small blisters that can turn into painful sores

Headaches

Backaches

Flu-like symptoms

Fatigue
Symptoms of a Yeast Infection:
Severe itching

White, thick, clumpy, and odorless discharge

Red irritated skin around the vagina

Pain while urinating

Vaginal pain during sexual intercourse
Although similar, there are some distinct differences between the symptoms of genital herpes and yeast infections, including:
Genital herpes typically causes small blisters while yeast infections do not.

Yeast infections often cause a white and clumpy discharge while genital herpes does not.
Treatment Options
Because the symptoms are so similar, it is a good idea to see a medical professional in order to determine their cause. Treatment for herpes and yeast infections are vastly different, and if left untreated each can lead to complications.
Treatment for herpes typically includes antiviral medications to reduce discomfort caused by the symptoms and prevent spread of the disease to others.
Yeast infections can usually be easily treated with over-the-counter medications, such as antifungal creams and tablets, but you should always consult a physician before beginning treatment on your own. Depending on the severity of your symptoms, a medical professional may also prescribe oral or vaginal medicines.
If you are experiencing symptoms similar to those of herpes or a yeast infection, the best thing you can do is visit your local FastMed to be seen by a medical professional. We will work to determine the cause of your symptoms and provide you with the proper treatment. Our walk-in clinics are open 365 days a year, so no matter when your symptoms strike, FastMed will be here to have you feeling better fast.
About FastMed
FastMed Urgent Care owns and operates nearly 200 centers in North Carolina, Arizona and Texas that provide a broad range of acute/episodic and preventive healthcare services 365 days a year. FastMed also provides workers' compensation and other occupational health services at all its centers, and family and sports medicine services at select locations. FastMed has successfully treated more than six million patients and is the only independent urgent care operator in North Carolina, Arizona and Texas to be awarded The Joint Commission's Gold Seal of Approval® for quality, safety and infection control in ambulatory healthcare. For more information about locations, services, hours of operation, insurance and prices, visit www.fastmed.com.