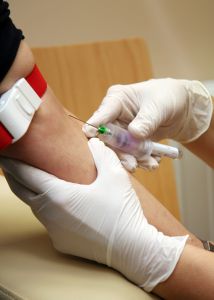 Are you looking for a CDL physical exam location near you? FastMed has several convenient DOT physical locations on a regular basis without an appointment.
FastMed is a state-of-the-art urgent care facility that is staffed with experienced medical professionals who are dedicated to providing the highest quality of care possible. The highly trained and dedicated staff members at FastMed vary from medical doctors, physician assistants and nurse practitioners.
If you are in need of CDL physicals near you, we have a medical staff that is certified and up-to-date on all DOT requirements for your exam. The exam is quick and easy and in no time you will be in and out and back on the road. Find a FastMed location near you and schedule your DOT physicals near you!
Need a CDL or DOT Physical? Look No Further!
CDL physicals encompass various health components, such as one's physical and mental health. A drug and alcohol test may also be included within the exam and each aspect must be successfully completed in order to pass the overall exam. FastMed exam standards coincide with the FMSCA requirements, ensuring you receive an accurate exam that allows for you to begin or remain working as a commercial driver. These requirements are set forth to properly protect the health and safety of each driver as well as the other drivers on the road around them.
Wondering about CDL physicals nearby? FastMed offers quick, reliable and convenient care for all of your DOT needs. Drug tests, physicals and any other evaluations you may need can be completed in our facility by a dedicated and experienced professional.
If you're interested in receiving protection from the flu—vaccinations are available during your visit. Wait times are short and the quality is unbeatable, making FastMed the best and only option for all of your non life-threatening health needs, especially CDL and DOT physicals! Find your nearest FastMed today!