Cedar fever is an allergy caused by pollen originating from mountain evergreen trees. Although these types of evergreen trees are typically found in Texas, if you think you're safe from cedar fever, it may be time to reevaluate and learn more. Get all the facts, from symptoms to treatment options.
Causes, Symptoms, and Treatment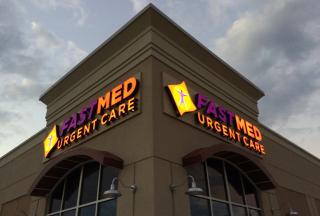 While the causes of cedar fever are pretty straight forward, it's always a good idea to know what to rule out and what the signs and symptoms are.
Causes
Cedar pollen is released in huge, drifting clouds able to travel for miles, irritating allergy suffers. Texas and Arizona have two types of native plants that are associated with cedar fever, including:
Juniper Trees
Cypress Trees
Symptoms
Symptoms of cedar fever can mirror those of a common cold and flu, including:
Frequent Sneezing
Runny nose
Irritated eyes
Low-grade fever
Sinus congestion
Fatigue
Treatment Options
There are over-the-counter remedies as well as prescribed medication to help with the cedar fever symptoms. About 75%  of people who suffer severely with cedar fever symptoms can benefit from allergy shots. It's important to visit a medical professional if you're concerned about your symptoms, but if they are mild, over-the-counter options include:
Antihistamines
Decongestants
While a self-diagnosis may seem beneficial, the only way to totally rule out any other ailments is to seek the advice of a medical professional. FastMed Urgent Care is open 365 days a year, and our hours extend later than most physicians' offices for your convenience. Not only can you seek treatment for cedar fever from our professional, knowledgeable, and compassionate staff, but FastMed also offers an array of medical services like vaccinations, illness and injury management, x-rays, and physical exams. We strive to get you in and out of our office quickly so you can go on about your day and get on the road to feeling better. To find the FastMed Urgent Care facility that's closest to you, check out our list of locations.