A woman's cervix connects the body of the uterus to the vagina or birth canal. When cancer grows in this part of the body, it is called cervical cancer.
Cervical cancer is one of the most common cancers in women worldwide, and every woman is at risk for it. It most commonly occurs in women over the age of 30, and each year, about 12,000 women are diagnosed.
What causes cervical cancer?
Human papillomavirus (HPV) is the leading cause of cervical cancer. HPV is transmitted through vaginal, anal, or oral sex. Most sexually active adults will become infected with HPV at some point in their lives, but not everyone will experience symptoms. The symptoms of HPV depend on the type of HPV you have; for example, certain types of HPV cause no symptoms, while others cause genital warts or cancer.
Since the symptoms of HPV can vary, it is often hard to tell if you have it. For women, it is important to get regular pap smears in order to monitor for abnormal cervical cell changes. These changes rarely cause symptoms, but they can eventually turn into cancer.
Symptoms and Treatment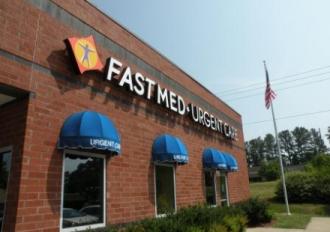 If your abnormal cervical cell changes have progressed to cancer, you will likely experience symptoms, such as:
Pain the lower abdomen or pelvis
Abnormal vaginal bleeding
Pain during sex
Abnormal vaginal discharge
The good news is that, if caught early enough, cervical cancer is treatable. The type of treatment depends on the extent of the disease or the stage it is in. Treatment options typically include:
Surgery to remove cancer tissue
Chemotherapy to shrink or kill the cancer
Radiation to kill the cancer using high energy rays
Prevention
This is the number one step to preventing cervical cancer is to have a regular pap test, but you can also prevent it by:
Getting the HPV vaccine
Quitting smoking
Preventing sexually transmitted infections
To learn more about cervical cancer, HPV, and general sexual health care, stop by your local FastMed Urgent Care. Our staff is available 365 days a year to answer any questions you may have. We also offer pap tests, help with smoking cessation, and the HPV vaccine.
About FastMed
FastMed Urgent Care owns and operates nearly 200 centers in North Carolina, Arizona and Texas that provide a broad range of acute/episodic and preventive healthcare services 365 days a year. FastMed also provides workers' compensation and other occupational health services at all its centers, and family and sports medicine services at select locations. FastMed has successfully treated more than six million patients and is the only independent urgent care operator in North Carolina, Arizona and Texas to be awarded The Joint Commission's Gold Seal of Approval® for quality, safety and infection control in ambulatory healthcare. For more information about locations, services, hours of operation, insurance and prices, visit www.fastmed.com.