Conquering Your Constipation
Constipation is a fairly common medical problem that can have many different causes. If you're having infrequent bowel movements or difficulty moving your bowels, then you're likely suffering from constipation. Discomfort, pain, and frustration are other common effects of this medical issue.
While it may be uncomfortable to talk about, ignoring the symptoms of constipation will not make it go away. Instead, discussing symptoms you may be experiencing with a medical professional can help you pinpoint the problem and get treatment recommendations. With the right treatment, you can start feeling better faster.
Common Causes of Constipation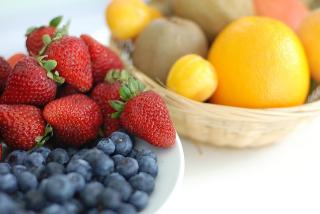 In addition to infrequent or difficult bowel movements, there are a few other symptoms of constipation to watch out for. These include overly hard stools, an inability to completely empty your bowels, and consistent straining. If you experience any of these symptoms more than one fourth of the time for several months, then you're definitely suffering from constipation. You may also experience pain or swelling in your abdomen or vomiting.
Sometimes the treatment is as simple as knowing the cause. Here are the common causes of constipation:
Not consuming enough water or fiber
A drastic change in diet or eating too much dairy
Certain medications, such as antidepressants or pain medicines
Weakened bowels from an overuse of laxatives
Exercising too infrequently
Suffering from depression, an eating disorder, or stress
Medical conditions like colon cancer, irritable bowel syndrome, or hypothyroidism
Waiting too long to move your bowels
Pregnancy
Treating Constipation
A lifestyle change may be the best treatment for constipation. Treating constipation may be as easy as introducing more fiber into your diet, start gradually and work up to 20-35 grams a day. Some great sources of fiber include:
Bran and whole grains (such as cereal, bread and rice)
Fibrous veggies like split peas, artichokes, broccoli and brussels sprouts
Fresh (raspberries, blackberries, pears) and dried (prunes, raisins, apricots) fruits
Beans
A medical professional can go over your medical and personal history carefully and help you with a treatment plan. He or she can also rule out any more serious causes of constipation.
Some other common treatments include:
Changing your diet or exercise routine
Taking laxatives or stool softeners
Staying away from foods high in fat and low in fiber like dairy products, processed foods and meat
Taking a prescription medication.
Don't suffer alone through the pain and discomfort of constipation. Come by your neighborhood FastMed Urgent Care walk-in clinic today. Our experienced medical professionals strive to get each patient in and out within one hour of walking through the door. We want to make sure you get the care you need fast so that you can start feeling better.
Find a FastMed near you, and follow us on Twitter to get daily health tips and advice.
About FastMed
FastMed Urgent Care owns and operates nearly 200 centers in North Carolina, Arizona and Texas that provide a broad range of acute/episodic and preventive healthcare services 365 days a year. FastMed also provides workers' compensation and other occupational health services at all its centers, and family and sports medicine services at select locations. FastMed has successfully treated more than six million patients and is the only independent urgent care operator in North Carolina, Arizona and Texas to be awarded The Joint Commission's Gold Seal of Approval® for quality, safety and infection control in ambulatory healthcare. For more information about locations, services, hours of operation, insurance and prices, visit www.fastmed.com.