Diabetes Diet and Food Tips
When you have diabetes, your blood sugar levels consistently stay above normal due to your body's inability to produce sufficient amounts of insulin. Although it can't be cured, diabetes can be treated and controlled. Controlling diabetes is typically done with medications that control your blood sugar levels, but did you know that proper diet and exercise could help you lose weight and make your diabetes easier to manage?
Tools for Success: Diet and Exercise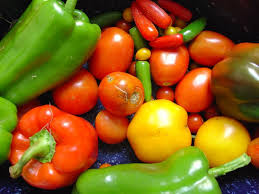 The first step to controlling your blood sugar through diet is to create a diabetes meal plan. A meal plan will tell you what kind of foods you can eat and how much of those foods you should consume. With the right meal plan, you can lose weight and improve your blood glucose, blood pressure, and cholesterol levels.
A healthy diabetes meal plan typically includes:
Healthy carbs, such as fruits, vegetables, whole grains, and low fat dairy products.
Foods rich in fiber, like vegetables, nuts, legumes, whole-wheat flour, and wheat bran.
Heart-healthy fish like salmon, tuna, and mackerel. These fish make a great alternative to high-fat meats.
"Good" fats, such as avocados, almonds, walnuts, pecans, coconut oil, olive oil, and canola oil.
Diabetes can increase your risk of heart disease and stroke, so you should avoid foods that contain a lot of saturated fats, trans fats, cholesterol, and sodium.
Sticking to a healthy diabetes diet plan is a great start to controlling your disease and living a happier and healthier life, but dieting can only do so much on its own. Regular exercise is an important part of managing diabetes and offers other benefits as well. Regular exercise can:
Lower risk for heart disease and stroke
Lower blood pressure and cholesterol levels
Help you maintain or lose weight
Relieve stress
Strengthen your muscles and bones
Help Managing Your Symptoms
If you need help managing your diabetes symptoms but aren't sure where to start, visit your local FastMed Urgent Care. Helping our patients feel their best is what FastMed is all about. Whether you need treatment for an injury or help managing an illness like diabetes, we'll be here 365 days a year to make sure you get the care you need.
About FastMed
FastMed Urgent Care owns and operates nearly 200 centers in North Carolina, Arizona and Texas that provide a broad range of acute/episodic and preventive healthcare services 365 days a year. FastMed also provides workers' compensation and other occupational health services at all its centers, and family and sports medicine services at select locations. FastMed has successfully treated more than six million patients and is the only independent urgent care operator in North Carolina, Arizona and Texas to be awarded The Joint Commission's Gold Seal of Approval® for quality, safety and infection control in ambulatory healthcare. For more information about locations, services, hours of operation, insurance and prices, visit www.fastmed.com.