Diarrhea and abdominal pain are extremely common symptoms that can affect anyone. In fact, many people will experience diarrhea at least once or twice a year. Diarrhea is another term for loose, watery bowel movements that are often accompanied by stomach pain.
Common Causes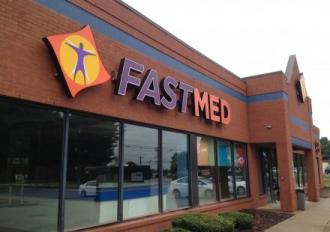 The stomach flu or viral gastroenteritis can be caused by a variety of viruses and is highly contagious. Along with diarrhea and abdominal pain, symptoms of gastroenteritis usually include:
Nausea
Headache, muscle ache, and joint aches
Sweating
Fever and chills
Loss of appetite
Viral gastroenteritis usually resolves itself within a few days, but you should take special care to stay hydrated while you are experiencing symptoms.
Food poisoning or bacterial gastroenteritis is an infection caused by bacteria in your stomach. Food poisoning is commonly caused by bacteria found in food that hasn't been prepared properly, such as salmonella and E. coli. Along with diarrhea and abdominal pain, people with food poisoning may experience:
Loss of appetite
Nausea and vomiting
Blood in your stools
Fever
Most people recover from food poisoning within a week, but more serious cases could require a visit to the hospital.
Irritable bowel syndrome (IBS) is a common syndrome characterized by multiple symptoms experienced together. Common symptoms of IBS include:
Diarrhea
Abdominal pain
Cramping and bloating
Constipation
There is no cure for IBS, but there are things you can do to relieve your symptoms, such as exercise, minimizing stress, and avoiding fried and spicy foods.
When to Seek Medical Treatment
While diarrhea and abdominal pain typically go away in a few days to a week, some cases can be serious and should be treated immediately. If you have prolonged diarrhea, bloody diarrhea, or a fever that lasts more than 24 hours, visit your local FastMed Urgent Care immediately.
When you visit FastMed, our caring medical professionals will work hard to determine the cause of your symptoms and provide you with the proper treatment options. We provide treatment for non life-threatening illnesses and injuries 7 days a week, making it easy for you to receive treatment no matter when your symptoms strike.
About FastMed
FastMed Urgent Care owns and operates nearly 200 centers in North Carolina, Arizona and Texas that provide a broad range of acute/episodic and preventive healthcare services 365 days a year. FastMed also provides workers' compensation and other occupational health services at all its centers, and family and sports medicine services at select locations. FastMed has successfully treated more than six million patients and is the only independent urgent care operator in North Carolina, Arizona and Texas to be awarded The Joint Commission's Gold Seal of Approval® for quality, safety and infection control in ambulatory healthcare. For more information about locations, services, hours of operation, insurance and prices, visit www.fastmed.com.