Did you know that diseases can be spread through the water we swim in? During the hot summer months, taking a dip in a refreshing pool, lake, river, or stream is a favorite activity for many, but people often don't realize the dangers that can be associated with swimming.
Some of those dangers are diseases spread through water or recreational water illnesses (RWIs)—illnesses caused by germs and chemicals in the water we swim in. RWIs can be contracted from swimming pools, hot tubs, water parks, lakes, rivers, and oceans, and can cause a variety of infections.
Common Recreational Water Illnesses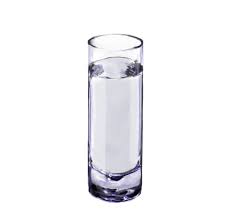 Many diseases spread through water cause gastrointestinal symptoms, but there are other RWIs that can affect your skin, ears, respiratory system, eyes, and more.
Now that summer is here, be on the lookout for symptoms of recreational water illnesses after you and your family go swimming. If you notice any symptoms, you can visit a FastMed Urgent Care near you for treatment. We're even open on the weekends, making it easy for you to see a medical professional for your symptoms as soon as they strike!
About FastMed
FastMed Urgent Care owns and operates nearly 200 centers in North Carolina, Arizona and Texas that provide a broad range of acute/episodic and preventive healthcare services 365 days a year. FastMed also provides workers' compensation and other occupational health services at all its centers, and family and sports medicine services at select locations. FastMed has successfully treated more than six million patients and is the only independent urgent care operator in North Carolina, Arizona and Texas to be awarded The Joint Commission's Gold Seal of Approval® for quality, safety and infection control in ambulatory healthcare. For more information about locations, services, hours of operation, insurance and prices, visit www.fastmed.com.