The herpes simplex virus raises a great number of concerns for one's health. Many complications can arise and there is always the concern of knowing whether something new, such as chest pains, is appearing as a symptom or effect from the herpes virus, or if it is completely unrelated to the herpes altogether.
Herpes and Chest Pain: Some Important Information
So, does herpes cause chest pain? The herpes simplex virus or HSV can open the door for many other medical conditions. It is very important that if you have been diagnosed, you are in regular contact with a medical professional with regards to your condition and any changes. If you suspect that you could possibly have contracted or been exposed to the herpes virus, you should get tested immediately.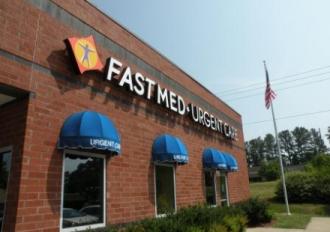 The short answer to the question of herpes causing chest pain is that yes, it is possible. If you contract herpes and you have an immune disease, there is the possibility that the virus can spread to other organs and parts of your body. In general, people with immune disorders experience the herpes simplex virus more severely than others, with more obvious and persistent symptoms as well as potential complications with internal organs.
According to PDRHealth, "HSV can also spread and affect multiple organs in people with immune disorders. The esophagus, lung, or liver are frequent sites of involvement. Sores in the esophagus can lead to weight loss, difficult or painful swallowing, or chest pain. Fever and yellowing of the eyes may occur if the liver is affected, and symptoms of pneumonia may be present with lung involvement…. Women who acquire a primary herpes infection during late pregnancy can also develop more severe symptoms and complications."
Let FastMed Urgent Care Help
Bearing all of this in mind, it is crucial that you get tested regularly and with new sexual partners to keep yourself safe from HSV. Considering the nature of such medical visits, it can be understandable that some would want to go somewhere trustworthy, professional, easily accessible, and affordable. For this purpose, as well as any others, FastMed Urgent Care is an excellent option. With multiple locations open extended hours seven days a week, payment plan options, and years of experience, you are in good hands with our friendly medical professionals.
About FastMed
FastMed Urgent Care owns and operates nearly 200 centers in North Carolina, Arizona and Texas that provide a broad range of acute/episodic and preventive healthcare services 365 days a year. FastMed also provides workers' compensation and other occupational health services at all its centers, and family and sports medicine services at select locations. FastMed has successfully treated more than six million patients and is the only independent urgent care operator in North Carolina, Arizona and Texas to be awarded The Joint Commission's Gold Seal of Approval® for quality, safety and infection control in ambulatory healthcare. For more information about locations, services, hours of operation, insurance and prices, visit www.fastmed.com.