Q. ¿Dónde puedo hacerme un examen médico deportivo rápido en AZ o NC?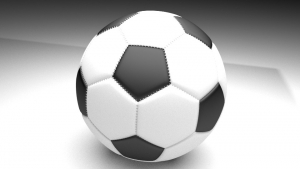 A. Hazte tu examen médico deportivo en FastMed Urgent Care.
FastMed Urgent es el lugar donde puedes hacerte un examen médico deportivo cada día del año, los 365 días del año, incluyendo los fines de semana y días festivos. Cuando necesitas hacerte un examen físico deportivo rápido, lo más fácil y conveniente es ir a la clínica médica de tu vecindario.
Estamos abiertos en un horario muy amplio para hacer más fácil que encuentres tiempo de hacerte tu examen físico. Somos una clínica sin cita previa, no hay necesidad de hacer cita, pero puedes usar nuestro sistema ZipPass para registrarte en línea si así lo deseas. FastMed Urgent conduce exámenes médicos deportivos para atletas de todas las edades y exámenes médicos anuales para mantener una buena salud. Los profesionales médicos de FastMed están entrenados para conducir exámenes médicos para el Departamento de Transporte (DOT), así como re-certificaciones de DOT. FastMed es también un proveedor de atención médica ocupacional. Nuestros laboratorios en nuestras locaciones son una opción económica para examinaciones de pre-empleo y pruebas de abuso de sustancias.
FastMed Urgent Care también trata enfermedades comunes como faringitis estreptocócica, alergias estacionales y sinusitis. También ayudamos a nuestros pacientes a monitorear sus enfermedades crónicas como diabetes, presión arterial alta y asma.
About FastMed
FastMed Urgent Care owns and operates nearly 200 centers in North Carolina, Arizona and Texas that provide a broad range of acute/episodic and preventive healthcare services 365 days a year. FastMed also provides workers' compensation and other occupational health services at all its centers, and family and sports medicine services at select locations. FastMed has successfully treated more than six million patients and is the only independent urgent care operator in North Carolina, Arizona and Texas to be awarded The Joint Commission's Gold Seal of Approval® for quality, safety and infection control in ambulatory healthcare. For more information about locations, services, hours of operation, insurance and prices, visit www.fastmed.com.