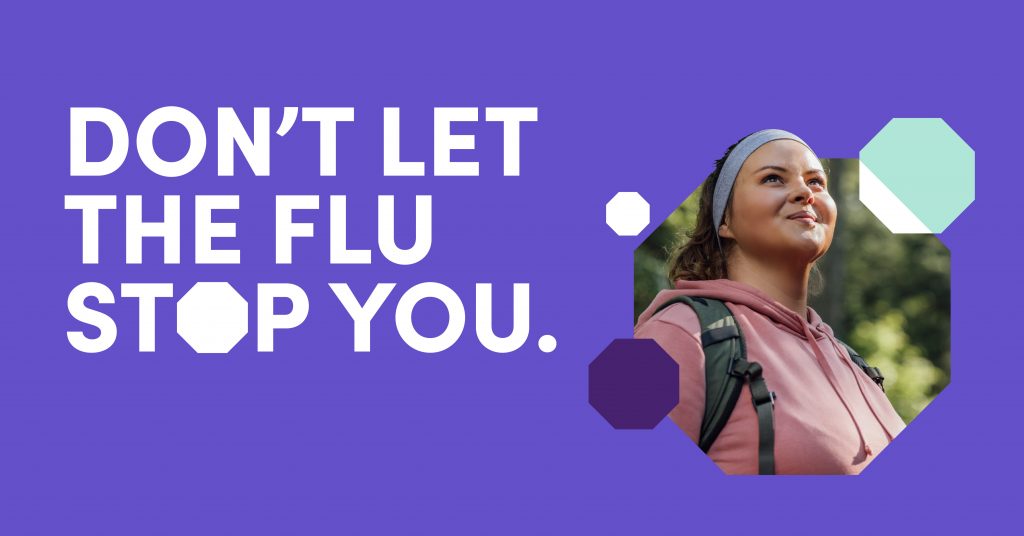 The Centers for Disease Control and Prevention (CDC) recommends an annual flu shot for everyone six months of age and older. FastMed, one of the nation's fastest-growing urgent care providers, has you covered for all things flu, including flu shots.
With flu season here, FastMed is answering some common questions about flu shots – the most convenient, affordable, and effective way to prevent the flu virus from infecting you and your loved ones.
Why get the flu shot?
Let's start with some flu facts. Flu is a contagious disease that spreads across the United States every year, usually between October and May. Anyone can get it, but it's more dangerous for infants, young children, the elderly (age 65 and older) and people with certain health conditions or weakened immune systems.
Flu spreads incredibly fast. You may be contagious before you exhibit any symptoms, and many of the symptoms (a sore throat, fever, runny nose, etc.) can easily be attributed to other illnesses.
Every year, thousands of Americans die from flu, and many more are hospitalized. The CDC confirms that flu shots help prevent millions of illnesses and flu-related visits to the doctor each year. The flu vaccine is particularly important for those that are pregnant and fall under high-risk groups.
When to get a flu shot
It takes about two weeks for the flu shot to protect you. Therefore, with flu season starting in October, most healthcare providers begin giving shots in late summer or early fall. FastMed recommends getting your shot as soon as possible.
The key is to get a flu shot every year, because all flu shots are not the same. The viruses used in each vaccine are based on extensive research into which flu strains will be most common for the upcoming season. Last's year flu shot is so…well, last year! This year's vaccine is specifically designed to protect you for the 2022-23 flu season.
How long does the flu shot last?
Your body's immunity to the flu decreases over time. Generally speaking, if you get the flu shot each year, it should help protect you for the duration of the current flu season.
What to avoid after the flu shot
For the most part, you can go back to life as usual after a flu shot. You may experience soreness at the injection site, headache, fever or fatigue as your body builds immunity to the virus – these reactions are normal and should subside in a day or two.
If you take any painkillers for relief, acetaminophen (Tylenol) is the preferred option. Avoid other painkillers like ibuprofen (Advil) or naproxen (Aleve), which can dilute the power of the vaccine.
There's a common misperception that you should avoid eggs after a flu shot, mainly because flu shots contain egg proteins (and people who are allergic to eggs can have a severe reaction). Some forms of the flu vaccine contain small amounts of egg. This is a very small amount and should not cause any allergic reactions. The flu vaccine is still recommended.
Does the flu shot make you tired?
Yes, as mentioned above, the flu shot can make you feel tired for a day or two. Your body is working hard to produce the antibodies that will protect you!
Can getting the flu shot make you sick?
Despite popular belief, a flu shot doesn't give you the flu, although certain side effects can mimic cold or flu symptoms. Again, these should only last for a day or two.
If you experience any of the symptoms below after getting a flu shot, visit your nearest FastMed location or call 911 right away:
Difficulty breathing
Racing heart
High fever
Dizziness
Weakness
Hives
Swelling around the lips or eyes
Changes in behavior
No vaccine can make the flu virus go away completely. There's a chance you could still get the flu after being vaccinated, depending on your age, overall health and other factors. If you do, your illness should be much milder.
Serious side effects are rare and flu shots prevents overall number of cases and outbreaks of the flu, as well as serious illness and complications.
Can you get the COVID-19 vaccine and flu shot at the same time?
Yes! According to the CDC, studies have confirmed that getting both shots at the same time doesn't reduce the body's immune response to either vaccine.
Visit FastMed for your flu shot today
The sooner you get your flu shot, the better. FastMed offers low-cost and free flu shots at most locations, depending on where you are in the country.
To start protecting yourself and others, find a FastMed location today. We offer two different forms of vaccines, shots and nasal vaccines. Your provider will advise on which is best suited.
FastMed is open seven days a week, with extended hours on weekdays, weekends and open most holidays holidays. Just walk in or schedule a visit online for faster treatment, and we'll take care of the rest!
About FastMed
FastMed is one of the nation's largest urgent care providers, with 100+ locations in Arizona, Florida, and North Carolina. FastMed provides a broad range of acute/episodic, preventive, and occupational healthcare – in its clinics and via telemedicine – as well as family medicine at select locations. FastMed is one of the few urgent care providers in the nation that has earned The Joint Commission's coveted Gold Seal of Approval® for quality, safety and infection control in ambulatory healthcare. For more information, visit www.fastmed.com.