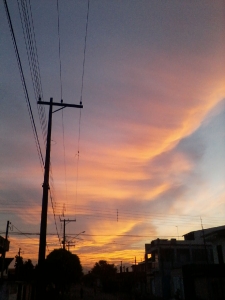 Making appointments and sticking to them are challenges we all face. For CMV drivers, this can be even more challenging since so much of their time is spent away from home. If you are a CMV driver and need a DOT drug screening on the weekend, FastMed is available every day of the year. The best part? You do not even need to make an appointment!
FastMed Offers DOT Drug Screening on Weekends and Holidays
What drugs will I be tested for during my DOT drug screening?
Urine samples will be taken and tested for marijuana, amphetamines/methamphetamines, cocaine, opiates and phencyclidine.
Is a drug screening always included in a DOT physical?
While drug screenings are required for CMV drivers, they are not always included in the DOT physical exam. Oftentimes, a driver's DOT physical exam and their DOT drug screening are administered separately. FastMed can do your DOT drug screening and DOT physical in the same visit.
What if I fail the drug screening?
Failing your DOT drug screening could make you ineligible for a CDL.
What if I refuse a drug screening?
Refusing a drug screening could result in the same consequences as failing a drug screening. If a driver tests positive for drugs or refuses a drug screening, he/she may be required to meet with a substance abuse professional and could lose his/her CDL.
---
Saving you time is our goal. Open nights, weekends, and holidays, FastMed offers flexible healthcare at affordable prices. Whether you need a DOT drug screening, a flu shot, or a strep throat test, FastMed will have you in and out in no time.
About FastMed
FastMed Urgent Care owns and operates nearly 200 centers in North Carolina, Arizona and Texas that provide a broad range of acute/episodic and preventive healthcare services 365 days a year. FastMed also provides workers' compensation and other occupational health services at all its centers, and family and sports medicine services at select locations. FastMed has successfully treated more than six million patients and is the only independent urgent care operator in North Carolina, Arizona and Texas to be awarded The Joint Commission's Gold Seal of Approval® for quality, safety and infection control in ambulatory healthcare. For more information about locations, services, hours of operation, insurance and prices, visit www.fastmed.com.