If you're wondering how to obtain a commercial driver's license, you'll need to complete a few steps. First, applicants need to take a skills and knowledge test. In addition, they also must pass a physical exam given by a healthcare professional listed with the DOT National Registry of Certified Medical Examiners.
The Federal Motor Carrier Safety Administration (FMCSA). whose primary mission is "to reduce crashes, injuries, and fatalities involving large trucks and buses," maintains the National Registry of Certified Medical Examiners. They establish requirements for healthcare professionals who give physical qualification examinations for bus and truck drivers.
DOT National Registry of Certified Medical Examiners' Responsibilities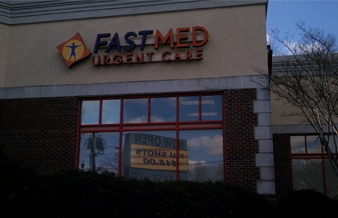 To become a certified medical examiner (ME) and be listed on the National Registry, healthcare professionals must complete training and testing on the FMCSA physical qualifications standards and guidelines. After they are certified, medical examiners perform several tasks to ensure commercial motor vehicle drivers are physically fit to perform their job duties:
Certified medical examiners work in the interest of public safety and are required to determine the driver does not have any physical, mental, or other condition that might affect ability to operate a commercial motor vehicle safely.

Certified examiners are knowledgeable of specific physical and mental demands associated with operating a commercial motor vehicle. They also use proper medical protocols to perform exams.

When certified, medical examiners must comply with training, testing, and FMCSA administrative requirements to maintain a listing on the National Registry.

Medical examiners must take refresher training every five years and take the certification test every 10 years to maintain their certification.
Choose FastMed for Your DOT Certified Medical Exam Location
Because drivers can choose any medical professional to perform a DOT certified medical exam as long as the examiner is certified in the FMCSA physical qualification standards and listed in the National Registry, your local FastMed is a great choice. We can have you in and out in about an hour, offer extended hours on weekdays and weekends, and are even open on holidays. If you need a DOT certified medical examiner to perform your physical meeting DOT requirements, visit a FastMed near you.
About FastMed
FastMed Urgent Care owns and operates nearly 200 centers in North Carolina, Arizona and Texas that provide a broad range of acute/episodic and preventive healthcare services 365 days a year. FastMed also provides workers' compensation and other occupational health services at all its centers, and family and sports medicine services at select locations. FastMed has successfully treated more than six million patients and is the only independent urgent care operator in North Carolina, Arizona and Texas to be awarded The Joint Commission's Gold Seal of Approval® for quality, safety and infection control in ambulatory healthcare. For more information about locations, services, hours of operation, insurance and prices, visit www.fastmed.com.