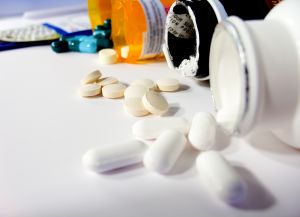 If you need a commercial driver's license (CDL) medical exam, you also need a DOT physical drug test. FastMed can provide all the necessary tests to ensure that you are safe and on the road in no time.
The DOT physical drug test and exam are required by the FMSCA and their purpose is to ensure the safety of the driver and those on the road at the time of the driver operating the commercial vehicle. Various aspects of the driver's medical history are discussed and taken into the account during the exam. The DOT physical can only be conducted by a certified medical professional and FastMed's medical professionals are up-to-date on all certification requirements and are able to conduct the exam in a safe and convenient environment.
FastMed Can Conduct the DOT Drug Screening and Physical in One Stay!
The DOT physical drug test uses a five-panel system. This system determines the presence of the following five classes of drugs: marijuana, cocaine, opiates, amphetamines/methamphetamines and phencyclidine. Regarding alcohol, the test is developed to detect alcohol levels of .02 or greater. An alcohol concentration of .02 or greater may result in failure of the exam. Presence of one or any combination of the tested drug classes may also result in failure of the exam.
Choosing FastMed for your DOT physical drug test and medical examination ensures that you will receive the highest quality of care available by a certified medical professional. Our staff is dedicated to answering any and all of your questions pertaining to the DOT exam requirements and to any questions regarding your basic health needs.
FastMed is not only equipped to conduct DOT exams but to also provide flu shots and vaccinations. Whether you need treatment for bronchitis, allergies or occupational health services, FastMed is the best possible answer to your health needs!
About FastMed
FastMed Urgent Care owns and operates nearly 200 centers in North Carolina, Arizona and Texas that provide a broad range of acute/episodic and preventive healthcare services 365 days a year. FastMed also provides workers' compensation and other occupational health services at all its centers, and family and sports medicine services at select locations. FastMed has successfully treated more than six million patients and is the only independent urgent care operator in North Carolina, Arizona and Texas to be awarded The Joint Commission's Gold Seal of Approval® for quality, safety and infection control in ambulatory healthcare. For more information about locations, services, hours of operation, insurance and prices, visit www.fastmed.com.