There is not a concrete answer regarding the DOT physical exam cost. Each company and insurance agency is different and each may have a varying degree of standards. Since a DOT physical is required to operate a commercial vehicle, it's necessary to complete the examination while remaining knowledgeable and aware of any associated costs. FastMed is staffed with certified medical professionals who may aid in answering the question of costs and overall exam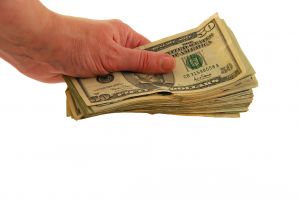 requirements.
Certain companies may cover the DOT physical exam cost, while other companies may expect the driver to provide the finances associated with the examination. Additionally, certain insurance companies may define the exam as a preventative care measure and may not cover it while other insurance companies may cover the entire DOT physical exam cost. It's important to seek the correct resources regarding this issue prior to coming into FastMed for your examination. If you do not have insurance and your company will not cover the exam, FastMed may be able to help with our discount program.
Curious about the DOT physical exam cost? FastMed can help answer your question!
FastMed Urgent Care boasts a state-of-the-art facility and its extended hours make it the most convenient option for your DOT physical exam. The average wait time to see a doctor is around an hour, which is ideal for those with busy schedules. Online check-in for an appointment is also available if you are in the area and do not want to wait to see a doctor. Choosing FastMed for your DOT physical exam ensures that you are taken care of in a comfortable, convenient and welcoming environment by certified medical professionals.